Don't Miss it!
PRE-ORDER NOW!
E-Reader Format For $2.99
At All Major E-Book Retailers
Books2Read Universal Link:
https://www.books2read.com/u/mdKpxl
OR
PRE-ORDER THE SIGNED SOFT COVER
AT $12.95 each
BY CLICKING ON THE BUY NOW BUTTON BELOW
Hits the streets on September 9th!
PRE-ORDER SOFTCOVER
$ 12.95 USD
On the frontier world of St. Antoni, you got tough—or you died.
The knowledge that it was possible to open a doorway to other worlds had been a poorly kept secret. When the knowledge of Portal technology leaked out into the general public, unregulated gates began to pop up like fleas in the summer. Unlike new citizens of formally sanctioned colonies, who received every advantage their sponsors could provide, immigrants who came through an illegal gate only had the supplies and technology they carried to build a new world. Forced to depend on their own resources to deal with the alien plants and bizarre animals they found, they survived using their wits and ingenuity. But they came because of man's lust to explore, and because they wanted freedom and adventure. With intelligence, strength and courage they built a new society.
This is the story of sisters Bethany, Jeanne and Iris, and the choices they make to survive on their alien world. Bethany marries a mercenary warrior to shield her family from a predatory neighbor. To her surprise, the marriage of convenience turns into a love match, but they are beset with enemies and must learn to trust as well as love. Iris chooses an arranged marriage with a beloved old friend, but did he marry her for love or for her father's mine? Jeanne and the son of her family's greatest enemy run away to a distant city to build a new life away from both their families, but discover you can't run away from who you are.
FREE SHIPPING ON PRE-ORDER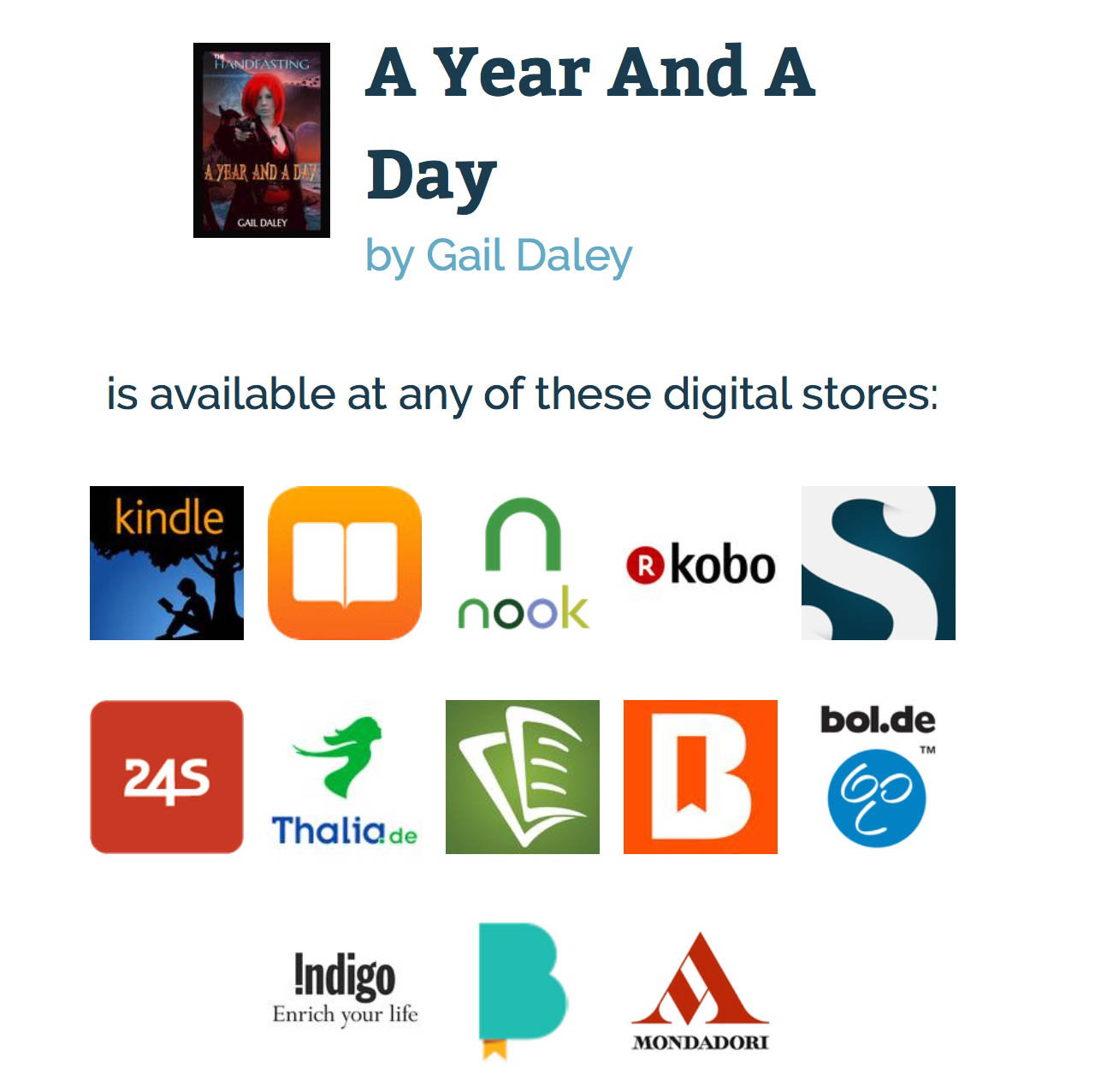 Click: A Year And a Day is available in any of these digital stores: iBooks, Nook, kobo, Scribd, 24 Symbols, Inktera, Indigo, Mondadori, Angus & Robertson Books2Read Universal Link: https://www.books2read.com/u/3Lr2Q0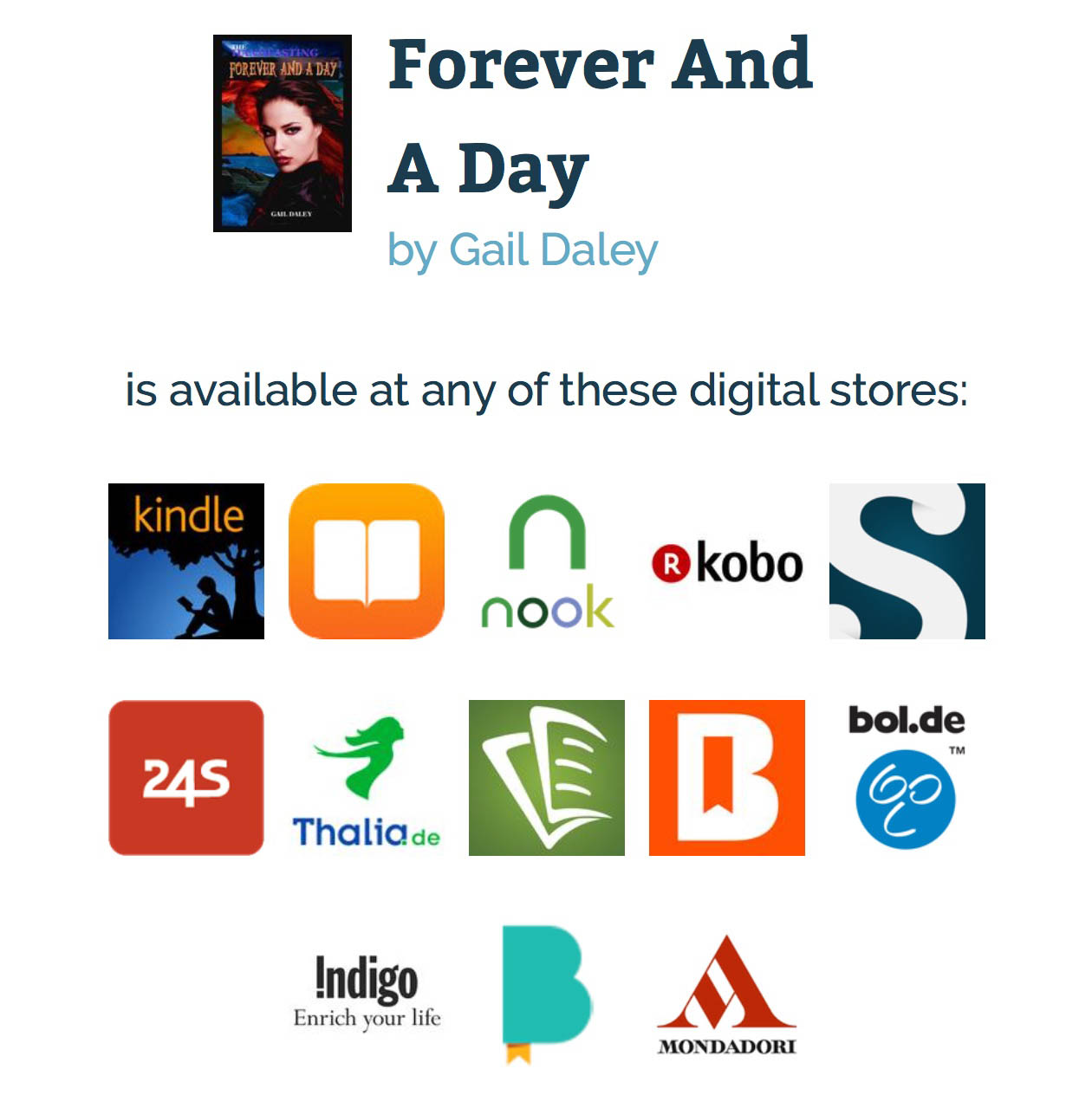 Click on Forever And A Day is available in any of these digital stores: iBooks, Nook, kobo, Scribd, 24 Symbols, Inktera, Indigo, Mondadori, Angus & Robertson Books2Read Universal Link: https://www.books2read.com/u/mV7955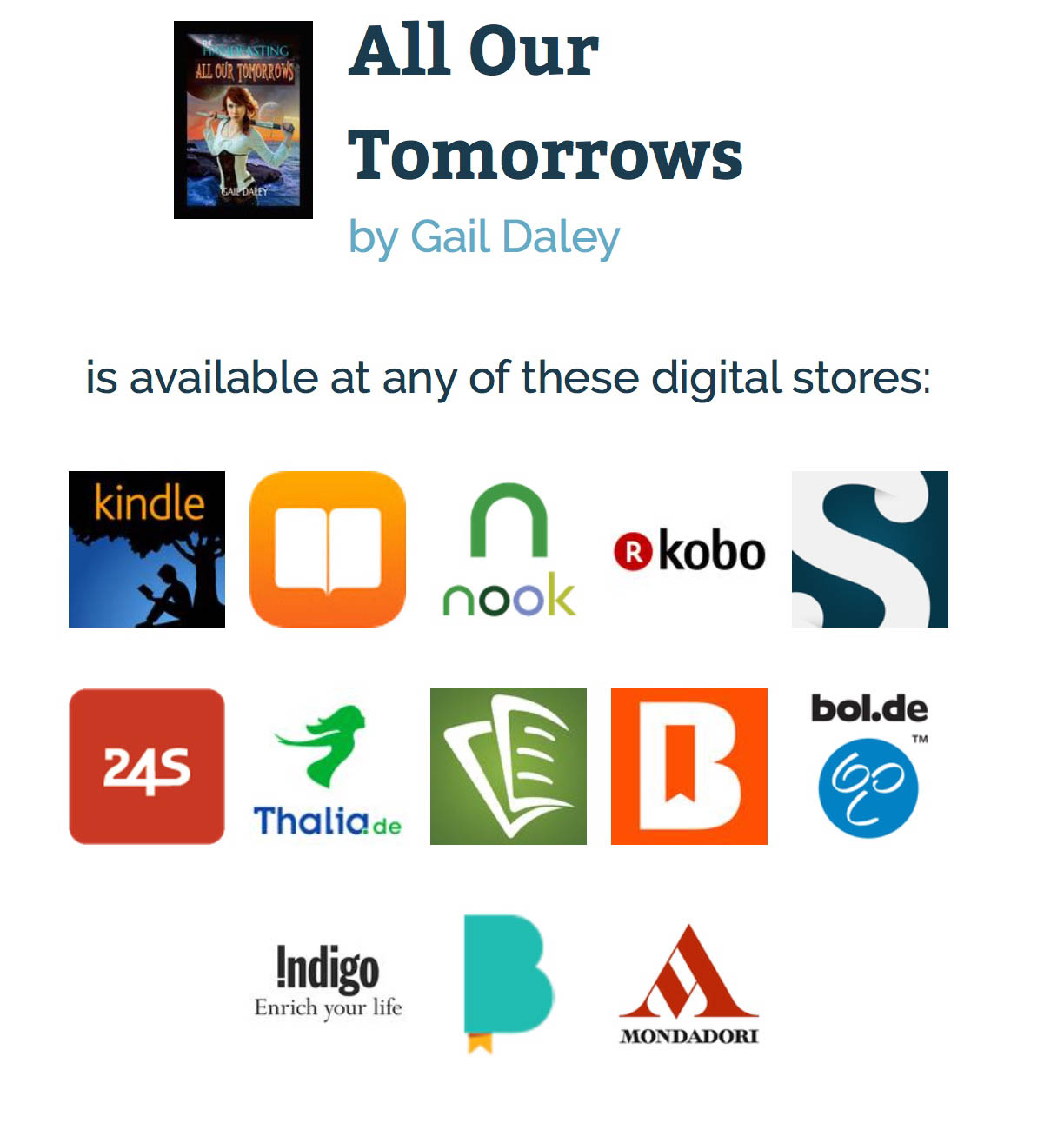 Click Here: All Our Tomorrows is available in any of these digital stores: iBooks, Nook, kobo, Scribd, 24 Symbols, Inktera, Indigo, Mondadori, Angus & Robertson Books2Read Universal Link: https://www.books2read.com/u/bzpxQ9
Set: 1st 3 books of the Handfasting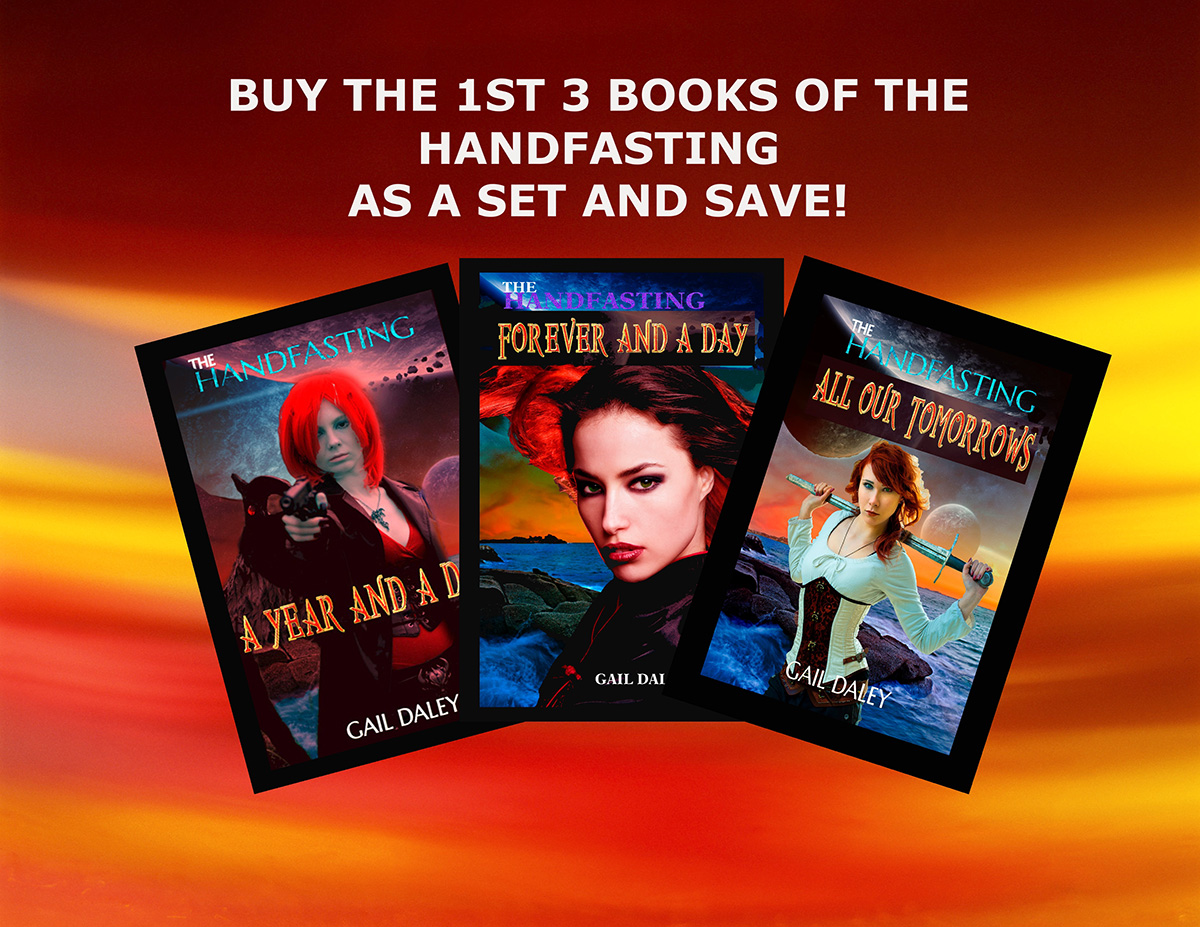 $ 30.00 USD
Save money by purchasing the First three books of the Handfasting series as a set. FREE shipping and handling.
SIGNED Softcover editions of A Year And A Day, Forever And A Day and All Our Tomorrows
A Year And A Day - The Handfasting Vol 1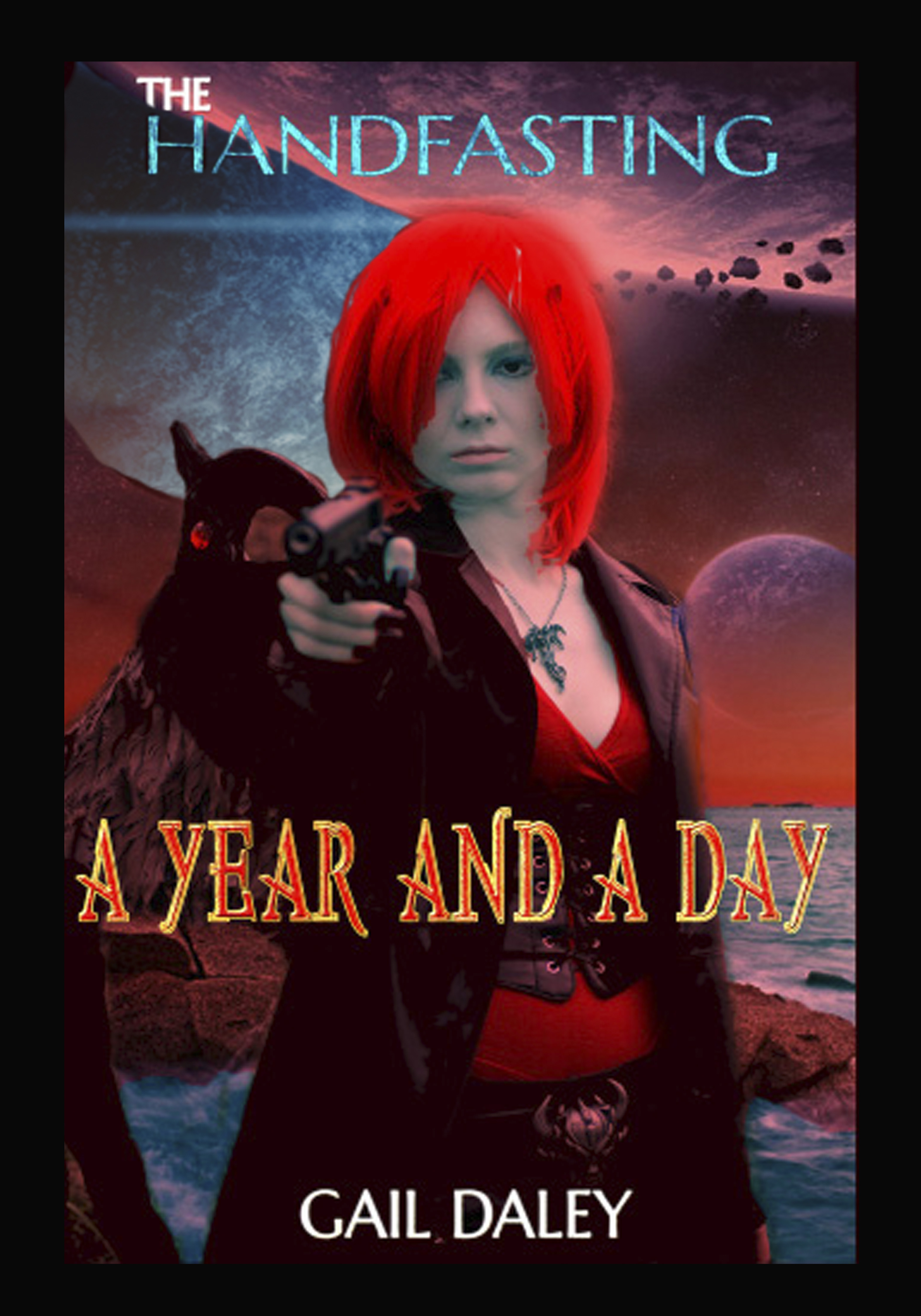 $ 12.95 USD
An Alien Worlds Romance-- A girl from the right side of the tracks finds herself needing a husband to help her save her planet and a computer program handpicks a hard-bitten soldier.
Katherine's world was in trouble. A bioweapon killed or sterilized all the male colonists. Without an innovative solution, the colony will die out. The Matchmaker Program finds ex-soldiers without a planet and offers them a new home, pairing them with women willing to sacrifice all to save their colony. Lieutenant Zack desperately needs a new home for his five orphan dependents. When the Matchmaker Program chooses Katherine for him is it a match made in Heaven or Hell? Katherine needs to find out in a hurry because Zack's five foundlings are too smart for their own good. She and Zack need to find a way to keep their kids safe from the Thieves Guild who wants back what they stole. Plus she is falling for her new husband and hasn't a clue if he feels the same about her…
Forever And A Day - The Handfasting Vol 2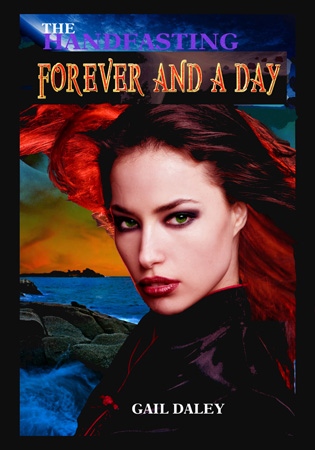 $ 12.95 USD
An Alien Worlds Romance
A marriage of convenience between two determined, strong willed people sparks a planetary war and puts at risk everyone they love. Genevieve, beautiful, and strong-willed she had become leader of her people at seventeen. A bad betrayal had left her distrustful of men, but she needed a husband to keep her Clan secure. Could she learn to believe in love again?Gideonhad been a soldier. After the war, he needed a home for his orphan niece and his adopted son. Genevieve's offer would provide both, but with the model of his spoiled and selfish sister-in-law to measure by, could he follow his heart and learn to trust and love his new wife? With their world under attack, Genevieve and Gideon must learn to rely on each other and their newfound love to defeat their enemies.
All Our Tomorrows - The Handfasting Vol 3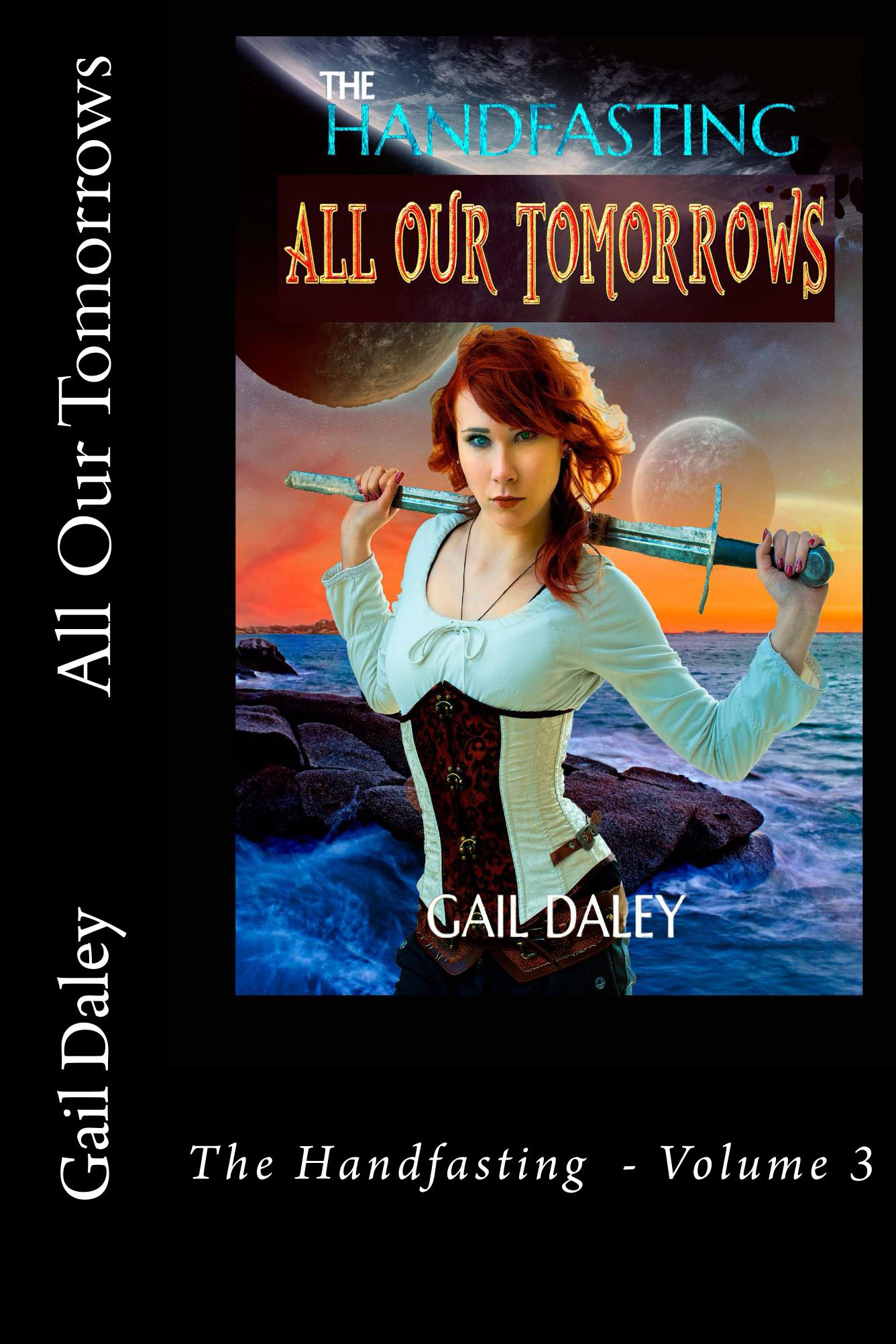 $ 12.95 USD
Signed Copy
Lady Drusilla O'Teague, 3rd daughter in a powerful line of psychically gifted women, and trained from birth as warrior and Dragon Talker. Unable to shield herself from the seesaw emotions of others as child, she learned to distrust her own feelings.
Lucas Lewellyn is an off-world survivor of the Karamine Wars. He is the hereditary bard of his people. He has the inherent ability to compel with his voice, but he is untrained in the use of his powers. He knows when he meets Drusilla the first time that their destinies are linked, but will she admit it?
Their world of Vensoog is in danger. The Thieves Guild wants the deposits of Azorite—the mighty crystals used to power spaceships found in large numbers on Vensoog. To save their world, Drusilla and Lucas are going to need the help of the genetically crafted children created by that same Thieves Guild. They must work together to defeat their enemies.
Juliette Jones—crafted in the Guild's genetic Labs to be super smart, ruthless, wily and conniving--the perfect spy. But the Guild never realized they had also given her a loving heart.
Lucinda Karns—the daughter of a Thieves Guild Lieutenant, she was given enhanced creativity genes to make her the perfect icy thinker and planner; but those genes sparked a need for balance giving her a moral compass.
Violet Ishimara— She was designed with a high degree of empathy to be a tool for the Guild, but her alliance with the Vensoog Sand Dragon Jelli gave her the courage to stand up to her masters.
Rupert, the intuitive chemist and Roderick, the electronic genius — Orphaned twins who were seen by the Guild as tools to turn into weapons, turned out to be a lot tougher than the Guild expected.
The Modern Artist's Handbook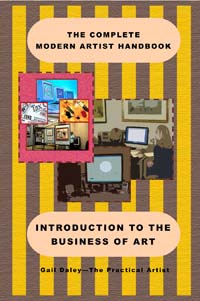 $ 12.95 USD
If you ever wanted to become a professional artist or writer or already a pro but never used the internet this is the best starter for you. The information here was first introduced in the Blog "The Practical Artist". It has been revised and edited into a coherent whole.
The Modern Artist Handbook was first introduced as a series of pamphlets covering many topics about how to function as an artist in today's ever-changing world. Most of the things covered here were already published on The Practical Artist's Blog. It is a non-fiction book, based primarily on my experiences as a struggling artist and my business background. I hope you find it helpful and that reading it prevents you from making my mistakes.
Section 1 An Introduction To The Internet Age, introduces the terms and issues found on the internet for artistsjust starting out or just beginning to take their first steps into the digital world.
Section 2 The Hard Stuff, introduces taxes, copyright issues licenses, insurance and record keeping in the Internet Age.
Section 3 Art Show Basics, shows how to put on a small regional art show or a personal show. It covers things such as budgeting, selecting a judge and renting a space, advertising, insurance, etc. Sample documents and forms are included.
Section 4 Framing On A Budget, covers some of the ways to make your art look good without fracturing your bank account, framing in general, and the difference between framing for the home décor market and art shows or galleries.
Section 5 Selling At Art An Event, gives an overview of what types of sales events are usually available and how to prepare to sell your work there. It covers some of the pitfalls of selling originals at such an event, how to report your sales to the proper state agency and how to obtain a state sellers permit.
Section 6 – Artist / Writer Resources, has actual samples of the contracts and worksheets mentioned in the other five sections. There are also photos to help the reader visualize what is actually being described in some of the other sections.
Art Show Basics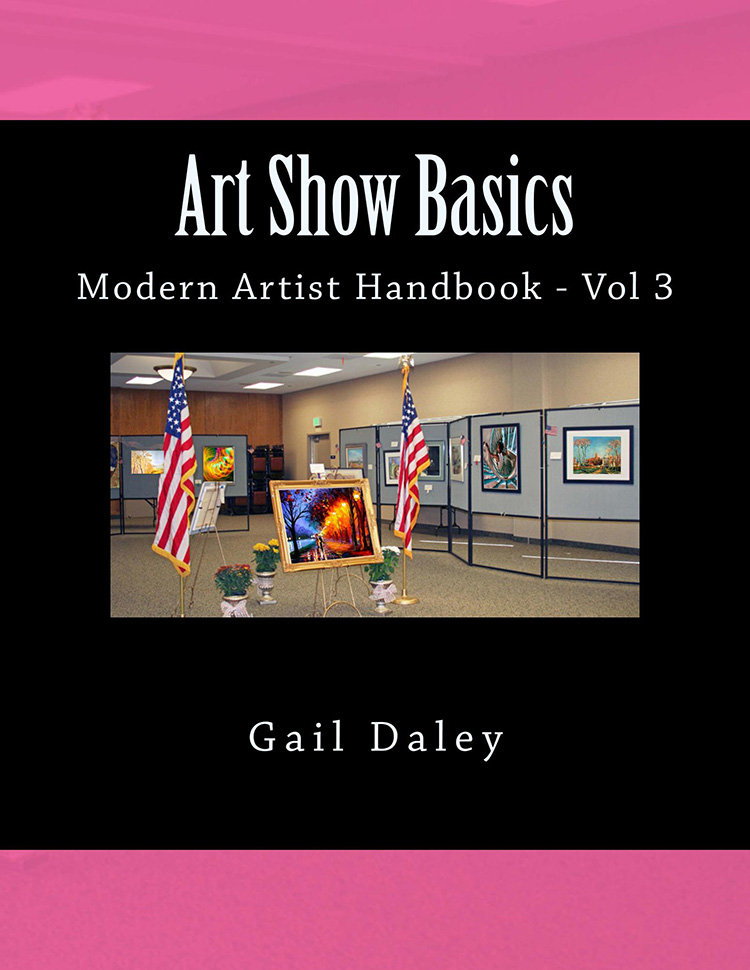 $ 12.95 USD
Overwhelmed by the idea of putting on your own art show? You are not alone. This pamphlet shows you how to successfully put on either a group art show or a solo show. Use it exactly as downloaded, or tweak it to suit your show. You will learn what things to budget for, find out what to look for in a venue for your show including a sample contract, a sample budget and how to hang the show for the maximum impact on your viewers.
Extensive information is included on topic such as selecting a judge, decorating the show space, how to create a prospectus for a group show, publicity, insurance and personnel needed for a successful show.
Shipping/handling for continental United States included in price.