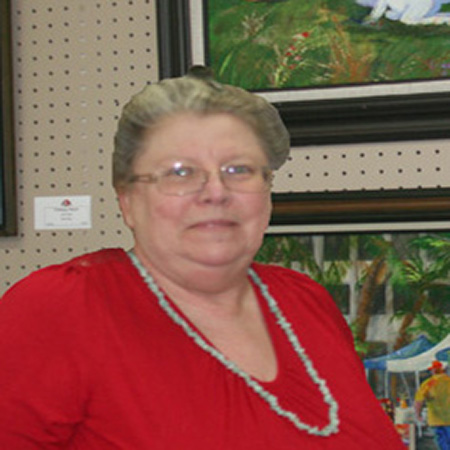 Gail Daley is a self-taught artist and writer with a background in business. An omnivorous reader, she was inspired by her son, also a writer to finish some of the novels she had begun over the years and not finished. She is heavily involved in local art groups and fills her time reading, painting, writing, and spending time with her husband of 40 plus years. At the present time, her family is owned by two cats. In the past, they gave houseroom to many dogs, cats and a Guinea Pig, all of whom have passed over the rainbow bridge.
In between writing, I paint in acrylics.
Number 5 in the Vensoog Handfasting Series.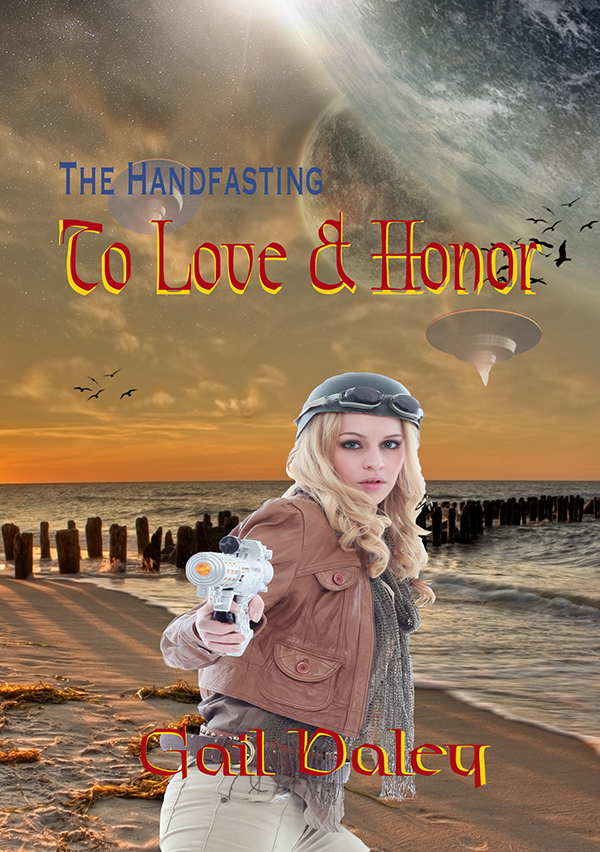 Lucinda was a "designer child". Given genius level intelligence, she learned survival in a harsh world. She was rescued from the notorious Theives Guild and adopted into a loving family. Lucinda chose to fight her former masters by joining the police force on her adopted planet.
THE PORTAL NOVELS
WARRIORS OF ST. ANTONI IS AVAILABLE FOR PRE-ORDER

The Warriors of St. Antoni

On the frontier world of St. Antoni, you got tough
—
or you died.
The knowledge that it was possible to open a doorway to other worlds had been a poorly kept secret. When the knowledge of Portal technology leaked out into the general public, unregulated gates began to pop up like fleas in the summer. Unlike new citizens of formally sanctioned colonies, who received every advantage their sponsors could provide, immigrants who came through an illegal gate only had the supplies and technology they carried to build a new world. Forced to depend on their own resources to deal with the alien plants and bizarre animals they found, they survived using their wits and ingenuity. But they came because of man's lust to explore, and because they wanted freedom and adventure. With intelligence, strength and courage they built a new society.
This is the story of sisters Bethany, Jeanne and Iris, and the choices they make to survive on their alien world. Bethany marries a mercenary warrior to shield her family from a predatory neighbor. To her surprise, the marriage of convenience turns into a love match, but they are beset with enemies and must learn to trust as well as love. Iris chooses an arranged marriage with a beloved old friend, but did he marry her for love or for her father's mine? Jeanne and the son of her family's greatest enemy run away to a distant city to build a new life away from both their families, but discover you can't run away from who you are.
Spell of the Magi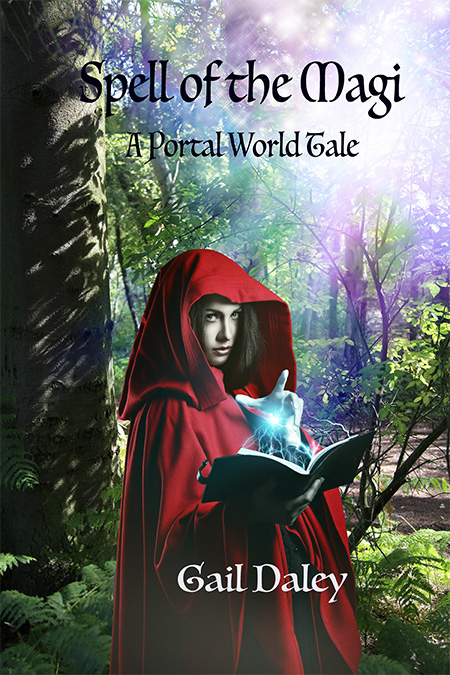 Blurb for Spell of the Magi
An amnesiac fighter on the run falls for a sorceress hiding deadly secrets.
In the Kingdom of Askela being born a Magi means slavery in the Kings Witch Kore or a death sentence. Rebecca will do anything to save her family from being found by the King's Witch Proctors—even disguising herself by accepting an engagement to a mercenary fighter with a price on his head.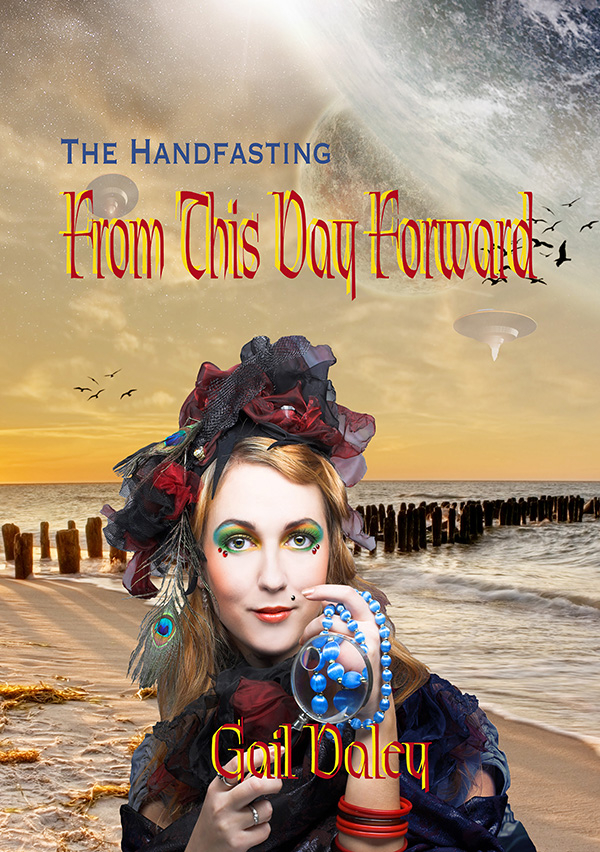 NUMBER 4 IN THE VENSOOG HANDFASTING SERIES.
When she finds the body of a retired shopkeeper on the beach, a series of mysterious events draw the new owner into a web of passion, terror and murder. Jayla must find the killer and discover what he wants before he gets her too.
AVAILABLE IN DECEMBER 2017 (JUST IN TIME FOR CHRISTMAS!)
ENTER THE
CONTEST
TO WIN A FREE COPY OF WARRIORS OF ST. ANTONI
The Handfasting is an epic tale of a family's struggle to survive on an alien planet. In Book 1 – A Year And A Day, A witch from the right side of the tracks finds herself paired with a hard-bitten soldier handpicked by a computer program. In Book 2 – Forever And A Day, a marriage of convenience between two determined, strong-willed people sparks a planetary war and puts at risk everyone they love. In Book 3, All Our Tomorrows, Book 3 - a warrior/priestess teams up with a Bard from another world and genetically created children to defeat a deadly enemy and save their planet from destruction. Book 4, From This Day Forward, When she finds the body of a retired shopkeeper on the beach, a series of mysterious events draw the new owner into a web of passion, terror and murder. She must find the killer and discover what he wants before he gets her too. (still in production. Expected release date April 2017)
To add a signed copy of the Handfasting to your private collection Click Here
Read a free preview of A Year And A Day by clicking on the link below
Read a free preview of Forever And A Day by clicking on the link below
Read a free preview of All Our Tomorrows by clicking on the link below