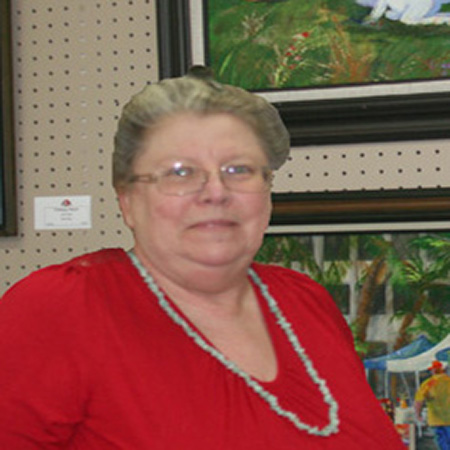 Gail Daley is a self-taught artist and writer with a background in business. An omnivorous reader, she was inspired by her son, also a writer to finish some of the novels she had begun over the years and not finished. She is heavily involved in local art groups and fills her time reading, painting, writing, and spending time with her husband of 40 plus years. At the present time, her family is owned by two cats. In the past, they gave houseroom to many dogs, cats and a Guinea Pig, all of whom have passed over the rainbow bridge.
In between writing, I paint in acrylics.
THE PORTAL NOVELS
Coming to e-Books & Soft Cover in 2017
The Warriors of St. Antoni
 On St. Antoni the only defense is a gun; your only security is your ability to use it. Bethany marries a mercenary warrior to shield her family from a predatory neighbor. To protect her sister, Iris chooses between an arranged marriage with a beloved friend and an outlaw. Jeanne and the son of her greatest enemy defy both their families to find love.
Technology to find and open gateways to alternative worlds was found on earth in the late 21st century. Those expecting to get rich off the tremendous resources on these new worlds rigidly controlled Access to them. People talk though, and it wasn't long before the new technology became common knowledge and unregulated Portals cropped up. Illegal settlers passed through Forbidden gates looking for new places to live and find adventure and liberty.
With only the technology they could carry or build from raw materials on St. Antoni these explorers built a new way of life. To survive they must rely on themselves and tame new and deadly plants and animals. On St. Antoni, Adventure is a one-way trip to a hardscrabble life and Freedom means relying on yourself for food, shelter and safety.
Will be released in serial format beginning this month.
Coming out in June 2017. Contact Gail to sign up for announcements about new releases.
Spell of the Magi
In a land where magic and witchcraft is a death sentence, an amnesiac fighter on the run falls for a traveling fortuneteller's granddaughter hiding from the deadly secrets in her past.