Art is a powerful form of expression for those who own it. Art lets people express individuality and their beliefs, feelings, hopes, convictions and philosophies in socially (and visually) acceptable and redeeming ways. An original work of art reflects, enhances and sometimes even magnifies the personality of the individual who owns it. Business people know that many clients decide where to spend their time (and money) based on art that businesses have in their public and private spaces. Commercial spaces such as restaurants, hotels and meeting places attract clients because of their impressive art and interior decor. Art is environmentally friendly, energy efficient and easy to maintain. It does not increase global warming, use fossil fuels or need to be serviced on a regular basis, and Art is certainly not just another expendable commodity destined for the landfill if the owner decides to change the décor of their home or business. Art never outlives its usefulness because it can be endlessly recycled and it only gets better with time.
Don't be intimidated by the idea of using original art when decorating a room. Art comes in many sizes and shapes. When visitors come to your home or office, original art or a print of an original adds pizazz to your decorating. Especially if the art has been bought locally, because then you can acknowledge you have actually met the artist. When decorating a room different types of art will appeal to different people. It is possible to change the look of a room simply by changing the art.
FYI: some of the Art shown here doesn't reflect the actual size of the art. This is what can be done using a Print On Demand Site like Fine Art America.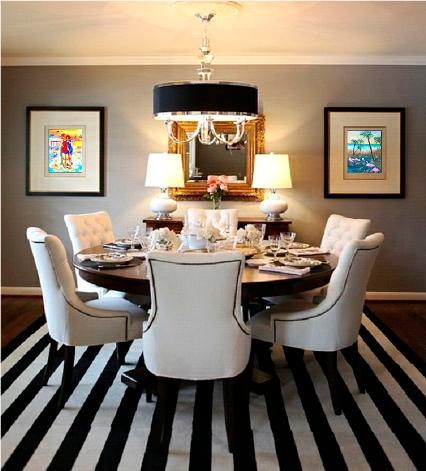 How To Use Art To Do Urban Rustic Right
Urban Rustic is one of the hottest design trends today. It's based in the past, and yet it has the edgy and trendy look of contemporary design. Urban Rustic blends the new and the old, the hard with the soft. Tip: Always add contrast to every design element. If you feel you have gone too contemporary, warm it up with a painting or print reflecting old time values or if it feels too rustic, then jazz it up with a more contemporary print or art like an abstract or cityscape.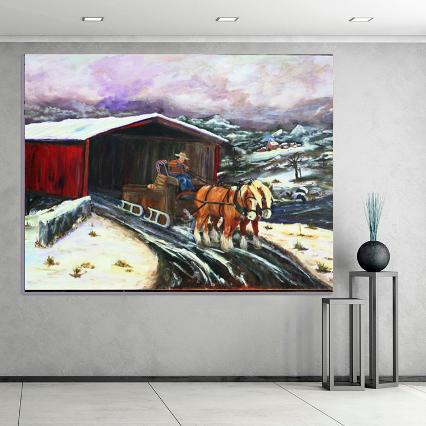 How to Use Art To Create the
Perfect Beach House Décor
on a Budget
Improve the natural beauty of your home with sea-themed accents, crisp whites, and splashes of bold color or the supple mix of shades like white, blue, and light gray can create a striking beach style. Start with a seascape that appeals to you and then jazz up the room with decorative accents like sand dollars, ropes, shells, corals, or driftwood decorations to create an ocean atmosphere in the room. Check out the Dollar stores and yard sales because sometimes they have these items, or you can go to your local craft store and pick them up.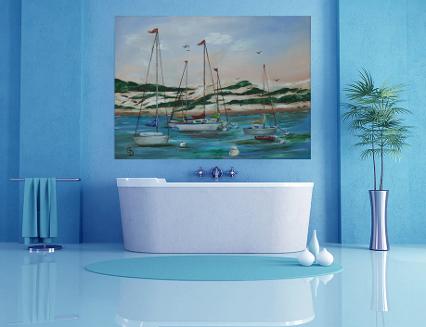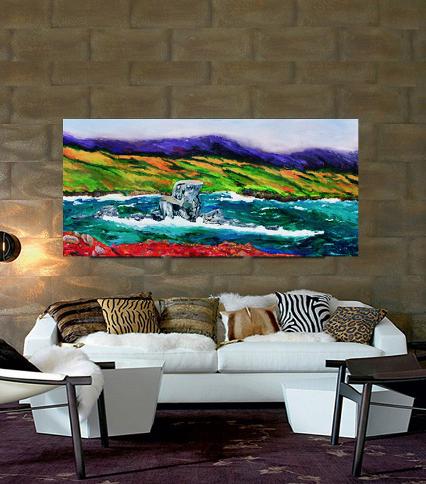 How to Build a Room Around a
Signature Piece of Art
One of the boldest ways to customize your home is with a signature piece. The piece you choose, be it artwork, furniture, color schemes, or even fabrics will be the one quality to perfectly express the right tone of your home. Signature pieces work to create main focal points within a room by adding style, a desired element of interest, and even fun into an otherwise barren, unloved space. Choosing a signature piece goes one of two ways; the ideal item will jump out at you, or you will struggle to find the right fit. A great rule of thumb is to choose a piece that means something to you or is beautiful, a collector's item, something that. If you really can't find anything that matches any of these criteria, go for something that simply brings a smile to your face or reminds you of a memory. The size of your piece needs to be taken into account too, if it's enormous add accessories that complement its size without making the room feel too full. On the same note, if your piece is tiny, surround it with small pieces to stop it from getting lost. All a room really needs to achieve some easy kudo points is a well chosen signature piece or focal point that flawlessly reflects you. So don't worry about what your friends and neighbors say, just go get the piece of art or print that you really want to make that boring space pop!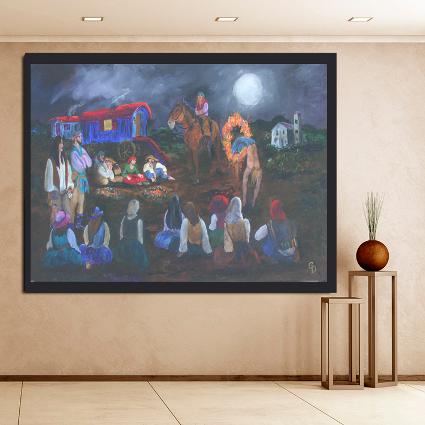 How to Use Art To Bring
the Outdoors Inside
The outdoors has a natural appeal to us. Images of earth, water, and sky make us feel restored and calm. How do we get elements from the outdoors inside of our home? The easiest way is to bring in art illustrating these elements into your living space. Tip: Use Natural Fibers, Textures and Patterns: Wicker, Rattan, Hemp, and Jute are all inspired by nature. Tip: Use colors that are reflective of the outdoors: Green reminds us of the earth, grass and plants. Blues are inspirational like water and the sky. Yellows evoke a sense of cleanliness, like the sun and fresh flowers. Neutral tones like white, tan and beige will give your interiors a natural feel. Use these colors on your walls, window coverings, and bedding. Try adding Paintings and Prints of these elements if you don't have the real thing on hand. Tip: Decorate with fruits and vegetables: The latest interior décor trend is to decorate with food. Use lemons, limes, and mint or still life paintings of these things for a visual and aromatic outdoor inspiration!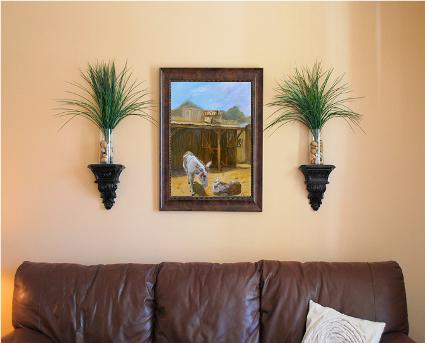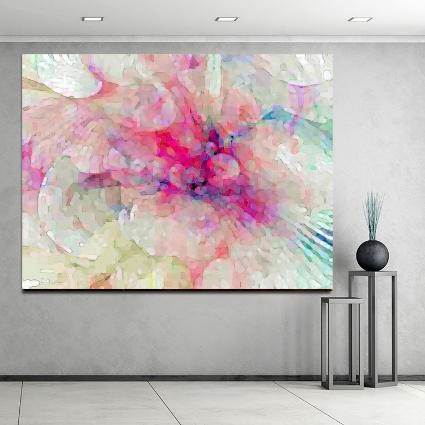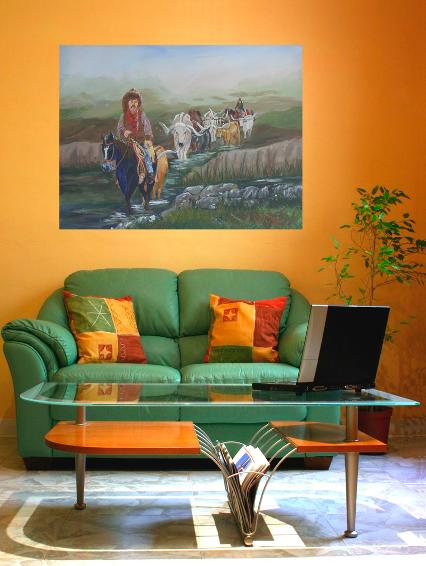 Your Luxurious Living Room: Small Changes You Can Make With Art for Big A Impact
Small changes make a big difference in a room, especially when they're a part of something you use on a daily basis. Tip: Change Your Switch Plates--Switch plates are usually white or a pale neutral, but they're a great place to take a risk with a bit of shiny metal, color, or a pattern . You can use 3M adhesive strips for hanging Art or attaching wallpaper so you don't damage the walls when you remove it. Put a small piece of art in a corner or a nook. Prints and other décor items from Fine Art America can be ordered in any size you need to fill a small space. Turn a throw pillow or a shower curtain into a work of art. Practically every room in the house could use a throw pillow.