5Th Dimension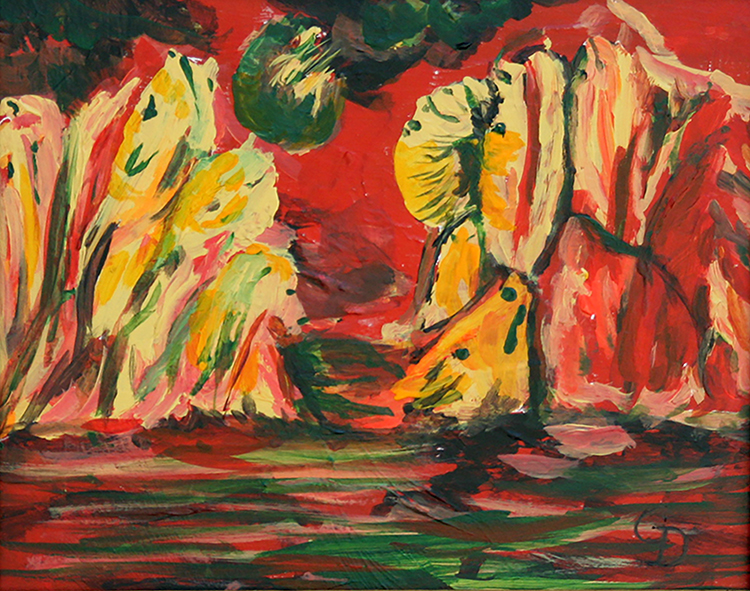 $ 85.00 USD
8h x 10w. Acrylic on Board Expressionism and Imaginative Realism
Sunset Beach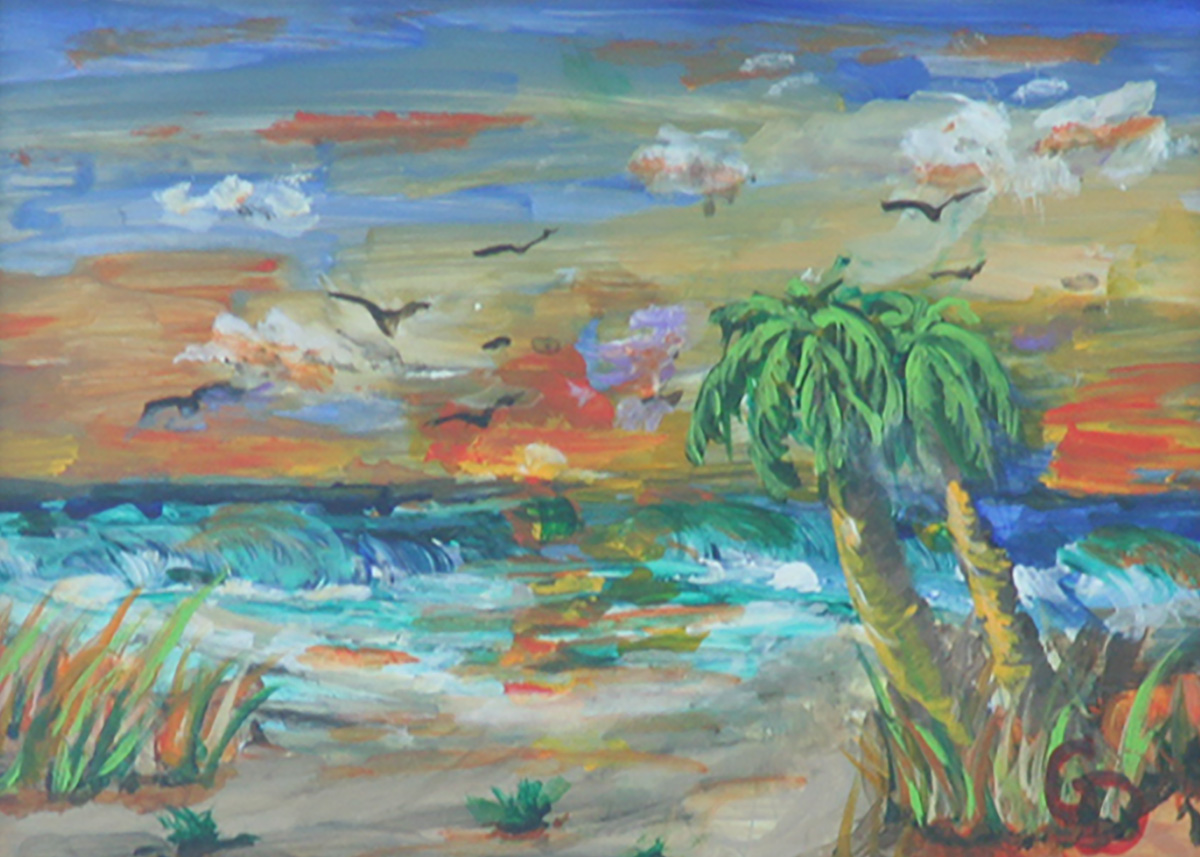 $ 45.00 USD
7h x 5w, acrylic on board representational
Demon Realm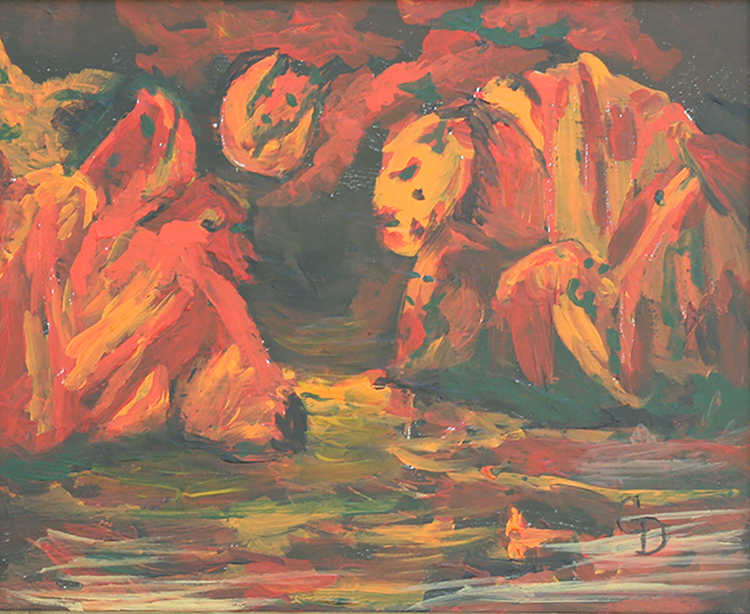 $ 85.00 USD
8h x 10w acrylic on board. abstract, immaginative realism, expressionism
Safe Harbor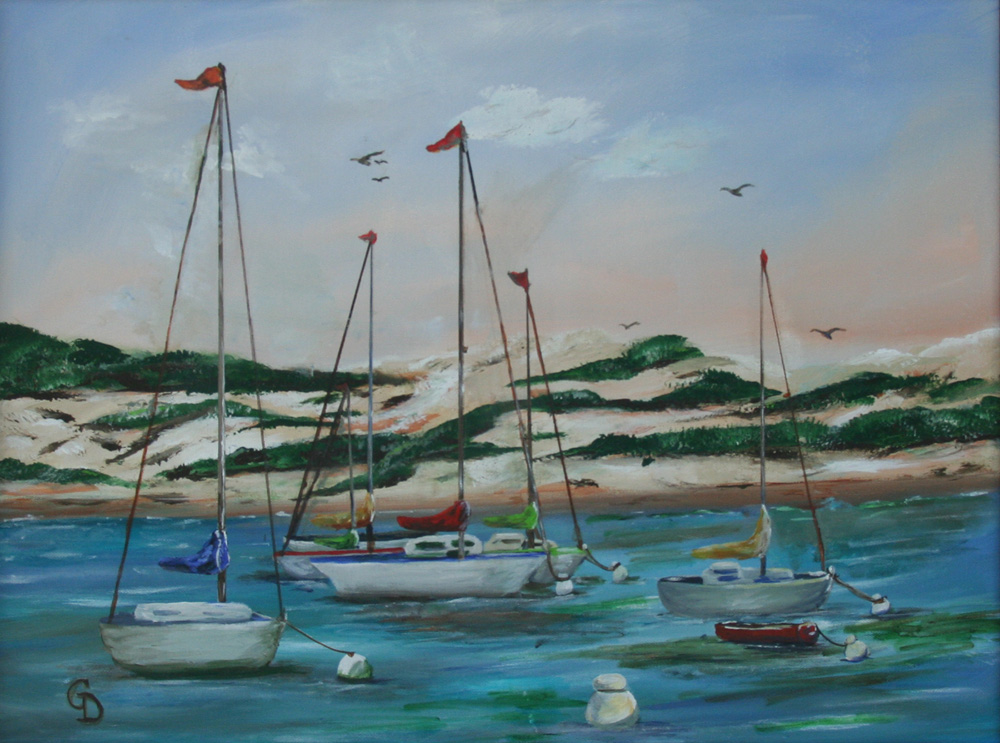 $ 575 USD
18 x 24 Acrylic seascape (shipped unframed) of boats anchored in a cove
Bayou Dock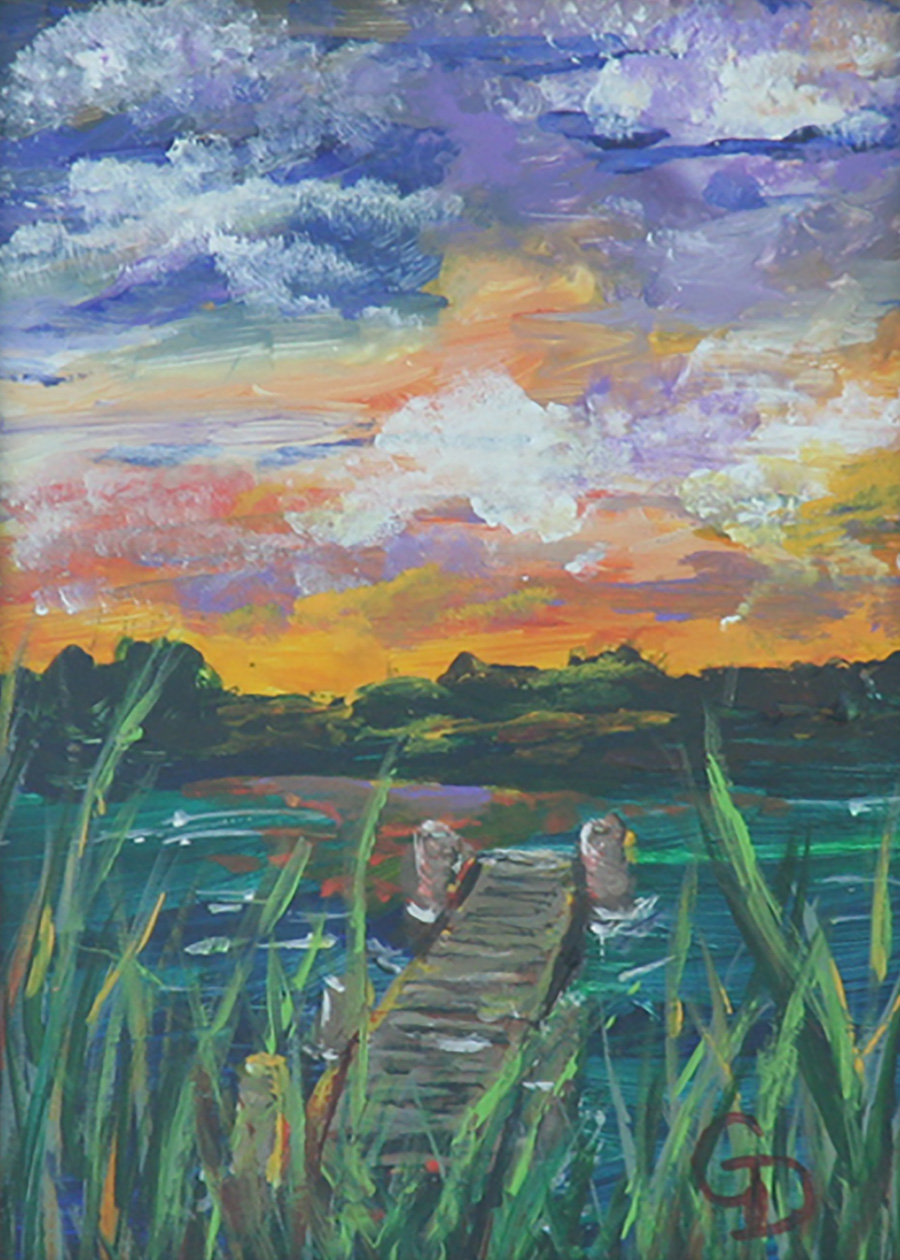 $ 45.00 USD
7h x 5w, acrylic on board, representational
Phoenix Rising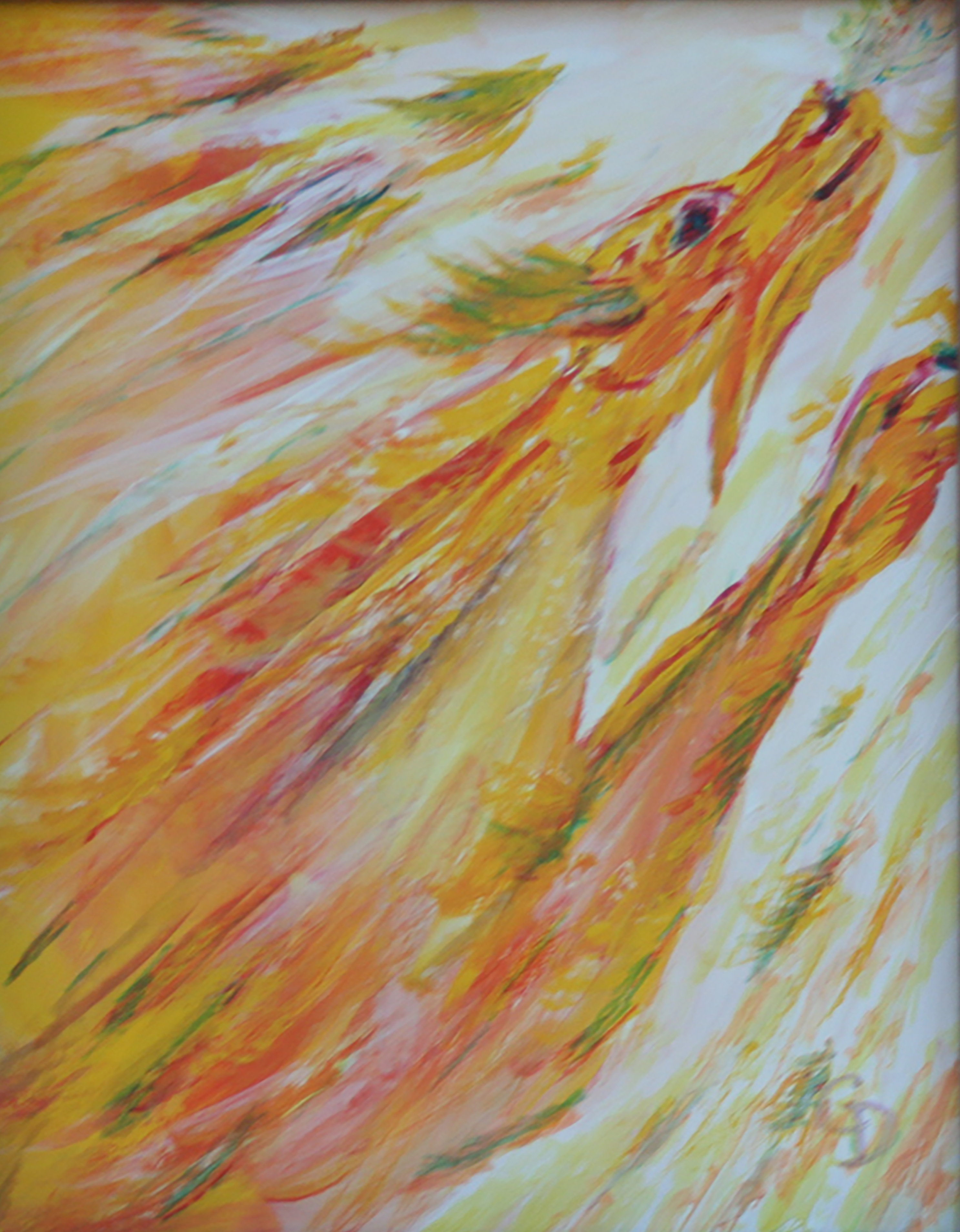 $ 35.00 USD
10h x 8w, acrylic on board, immaginative realism, abstract
Red Creek Crossing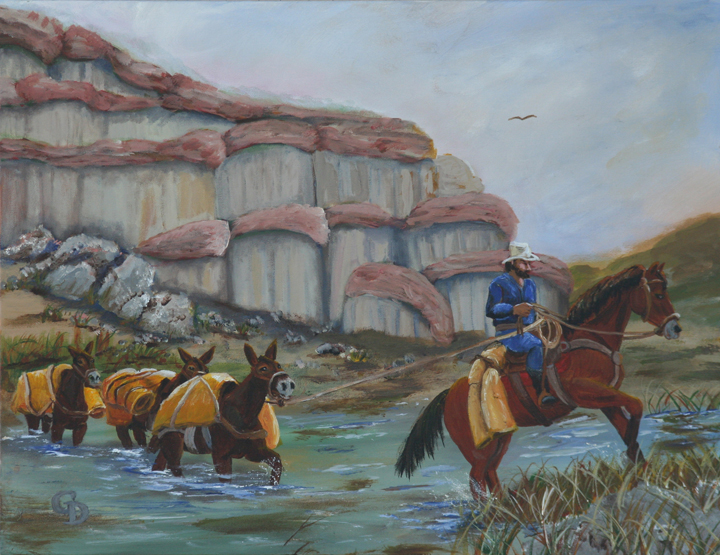 $ 575 USD
18 x 24 Acrylic landscape. Miner/cowboy leading pack mules across a creek in the desert.
Ghost Town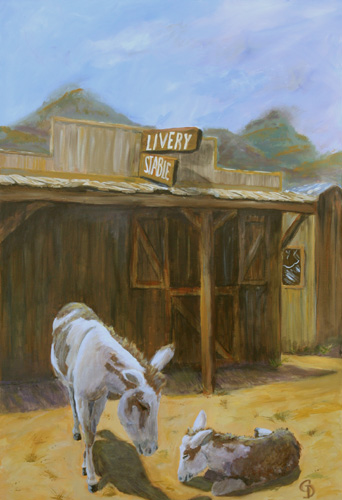 $ 675 USD
30 x 24 original Acrylic painting of wild burros in a ghost town. (shipped unframed)
Foggy Morning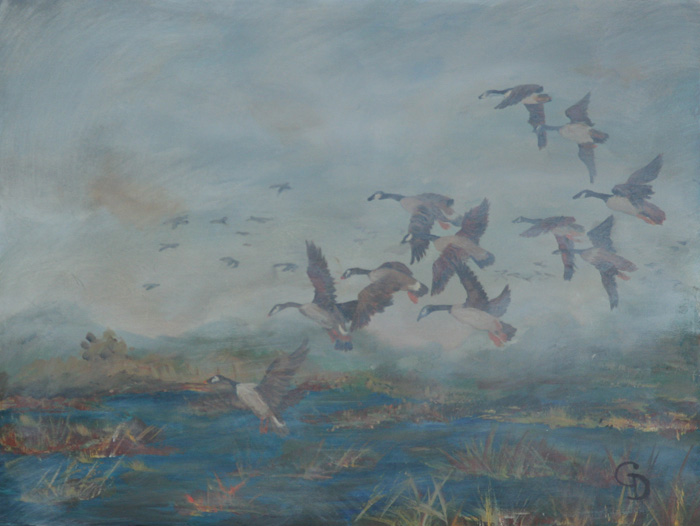 $ 575 USD
18 x 24 Acrylic landscape of geese flying over Mendota Slough
Original - Street Vendor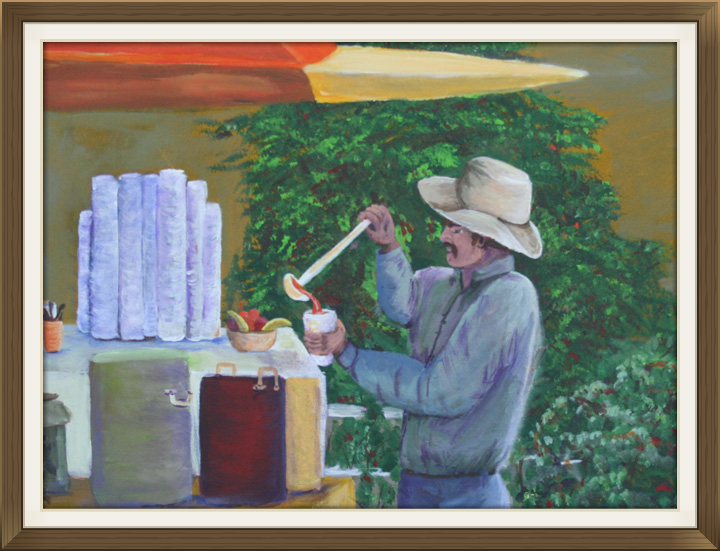 $ 425 USD
Original Acrylic Painting. 18"h x 24"w, Acrylic on Canvas Includes $125 shipping costs & taxes
Crimson Forest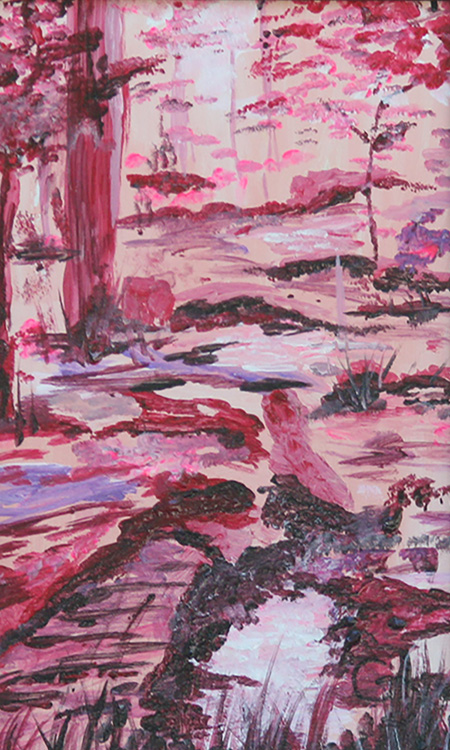 $ 35.00 USD
5w x 7h acrylic on board, impressionism, monotone
Pismo Beach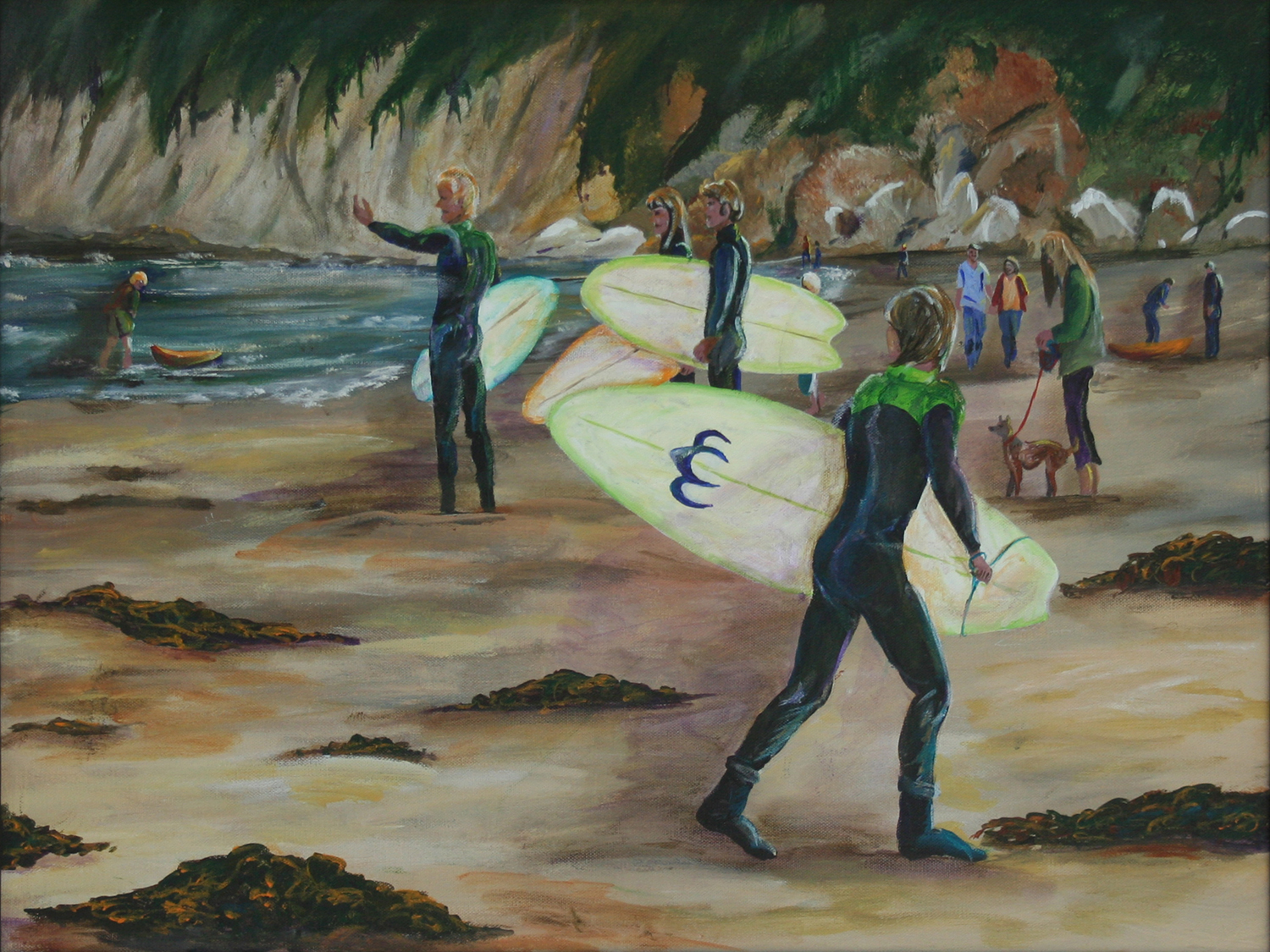 $ 475.00 USD
18 x 24 acrylic painting of Pismo beach. unframed. Shipping: $25.00
ORIGINAL ART: TO VIEW MORE OF GAIL'S ORIGINALS, CLICK HERE If you are interested in purchasing any of the art not shown in the Art Store, please contact Gail . Fill in the information below and click the buy now button. Any pricing on the Original pieces shown are subject to change. Additional shipping and handling charges are applied depending on the weight, size of the art and the distance to be shipped. Art will only be shipped after the payment has been verified.



PIXALS (Prints & Decor Items)
FINE ART AMERICA (Prints & Decor Items)
TIP:
How to Build a Room Around a Signature Piece of Art\
One of the boldest ways to customize your home is with a signature
art
piece. The piece you choose will be the one
feature
to express the right
ambiance
of your home. Signature pieces work to create main focal points within a room by adding style, a desired element of interest, and even fun into an otherwise barren,
uninteresting
space.


TIP: CREATE A BIG IMPACT WITH A SMALL CHANGE
Small changes make a big difference in a room, especially when they're a part of something you use on a daily basis. Change Your Switch Plates--Switch plates are usually white or a pale neutral, but they're a great place to take a risk with a bit of shiny metal, color, or a pattern . You can use 3M adhesive strips for hanging Art or attaching wallpaper so you don't damage the walls when you remove it. Put a small piece of art in a corner or a nook. Prints and other décor items from Fine Art America can be ordered in any size you need to fill a small space. Turn a throw pillow or a shower curtain into a work of art. Practically every room in the house could use a throw pillow.