Please add me to your mailing list
COMING SOON!
TO LOVE & HONOR
HANDFASTING #5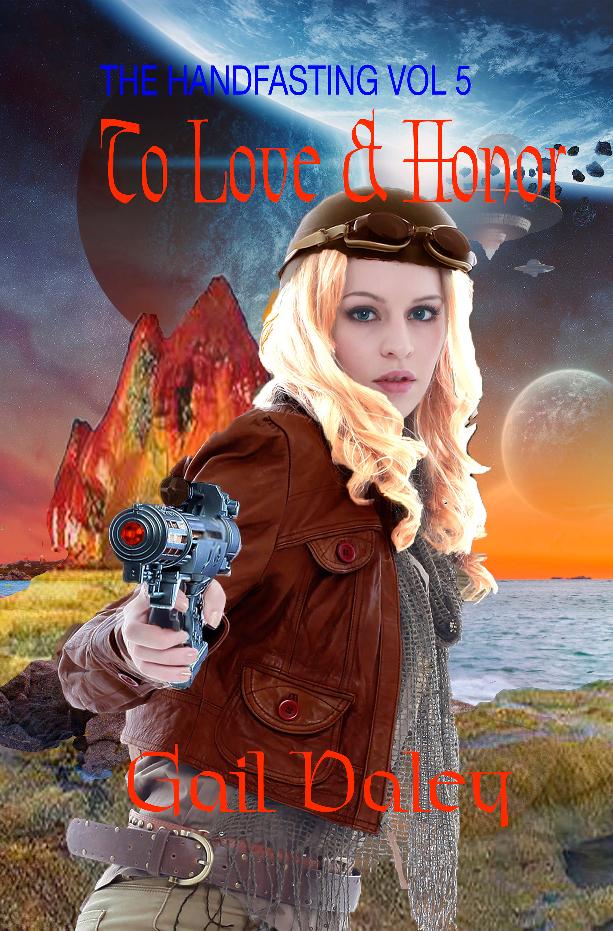 Lucinda was a "designer child". Given genius level intelligence in an embryonic Thieves Guild lab, she learned survival in a harsh world. At twelve, she was rescued and adopted into a loving family. As an adult Lucinda chose to fight her former masters by joining the police force. She works hard to earn her place among Vensoog's police force.
On her first assignment, Compassion impels her to protect an alien mother and daughter fleeing off-planet bounty hunters. To ensure their safety, she must defeat a deadly Soturi warrior in hand-to-hand combat. Then she finds a 'designer child' who is a younger double for herself. To solve this case and rescue the other children trapped in the sex trafficking ring, she must capture a vicious Thieves Guild assassin. But even with the help of the best private eye on Vensoog, these are tough cases for a rookie cop.
PRE-ORDER E-BOOK UBL:
https://www.books2read.com/u/brGryz
Special Offers
&
Free Previews
To add a signed copy of the Handfasting to your private collection Click Here
Read a free preview of A Year And A Day by clicking Here
Read a free preview of Forever And A Day by clicking Here
Read a free preview of All Our Tomorrows by clicking Here
Read a free preview of From This Day Forward by clicking Here
Read a free preview of Warriors of St. Antoni by clicking Here
Read a free preview of Spell Of The Magi by clicking Here