Book 6 of Space Colony Journals
Alien Trails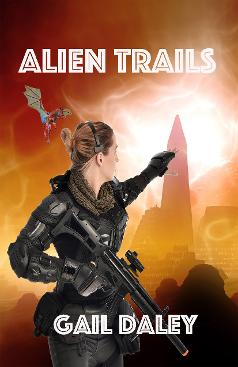 THE PORTAL NOVELS
ST. ANTONI 1
WARRIORS OF ST. ANTONI IS AVAILABLE NOW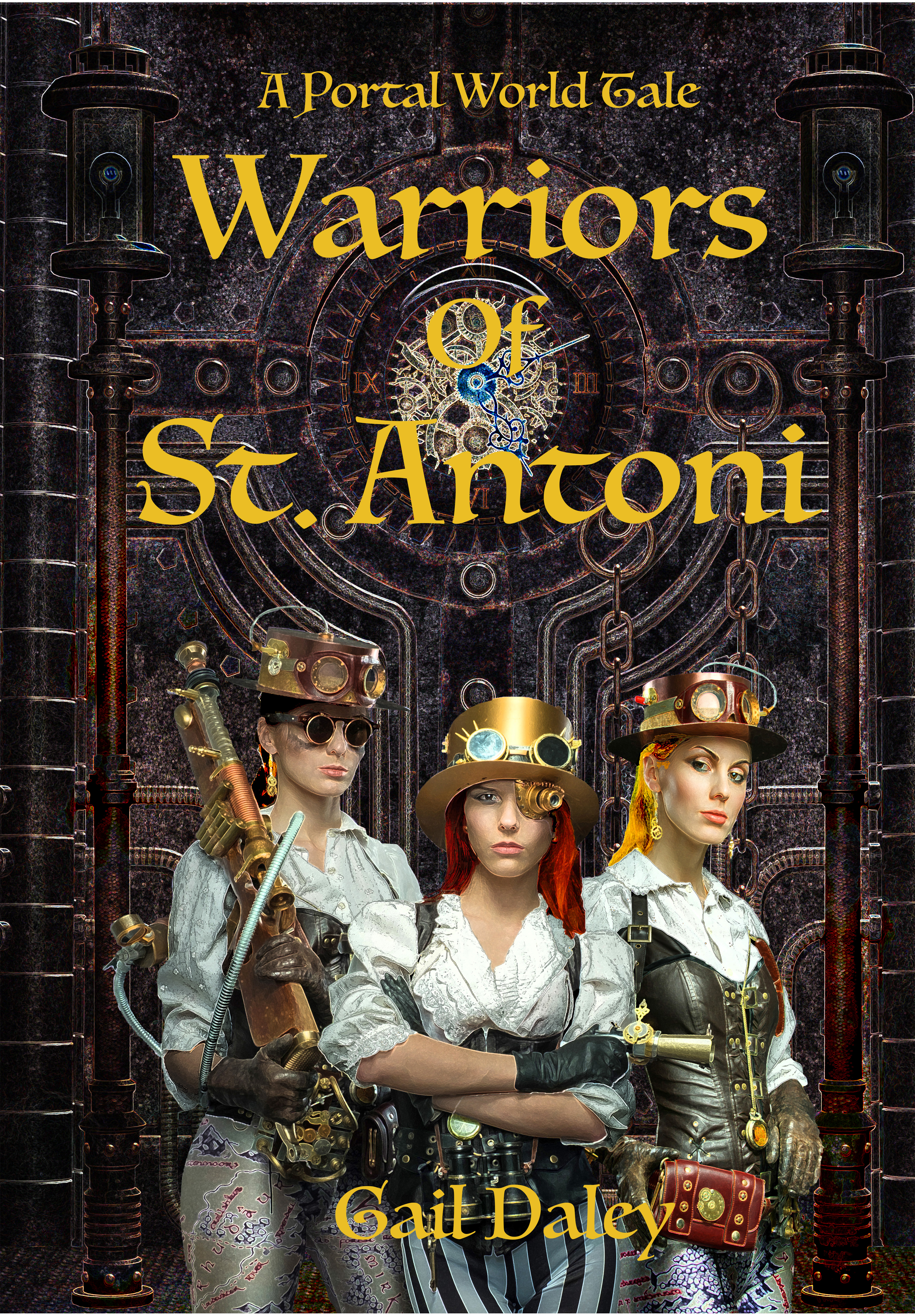 The Warriors of St. Antoni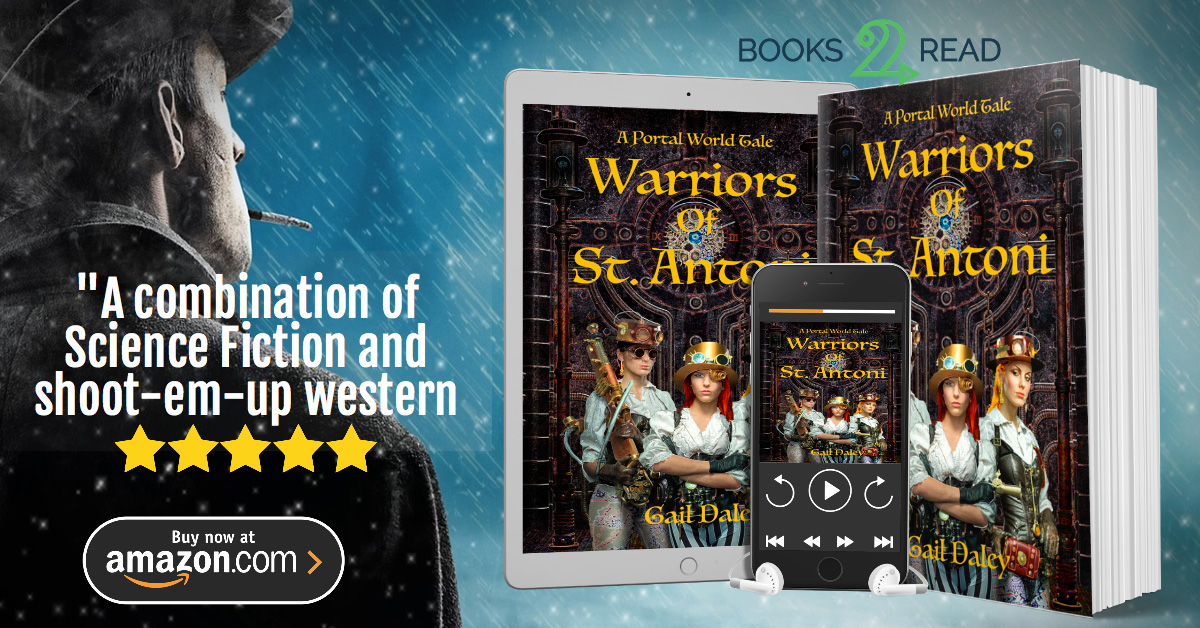 On the frontier world of St. Antoni, you got tough—or you got dead.
The Portal to the world of St. Antoni was unsanctioned. Immigrants who reached there were desperate to escape earth. They snuck through the Portal with only what they could carry and faced a new world without earths advanced technology. By sheer grit and determination St. Antonoians fought their way back to the steam age.
City states were controlled by powerful families, and the outlying ranches and mines were held by guns and guts.
This is the story of sisters Bethany, Jeanne and Iris and their struggle to survive and hang on to their ranch and mine after a sniper cripples their father. Bethany marries a mercenary gunfighter to shield her family from a predatory neighbor. To her surprise, the marriage of convenience turns into a love match, but Bethany and Alec must learn to trust as well as love each other. Iris chooses an arranged marriage with a beloved old friend, but did Carlos marry her for love, or to please her father? Jeanne and Samuel fall in love and run away to a distant city, but discover you can't escape who you are and Samuel is the son of her family's greatest enemy. Will their love be strong enough to survive when Samuel's father demands he return to the clan?
Learn More: https://www.books2read.com/u/mdKpxl
Alien Trails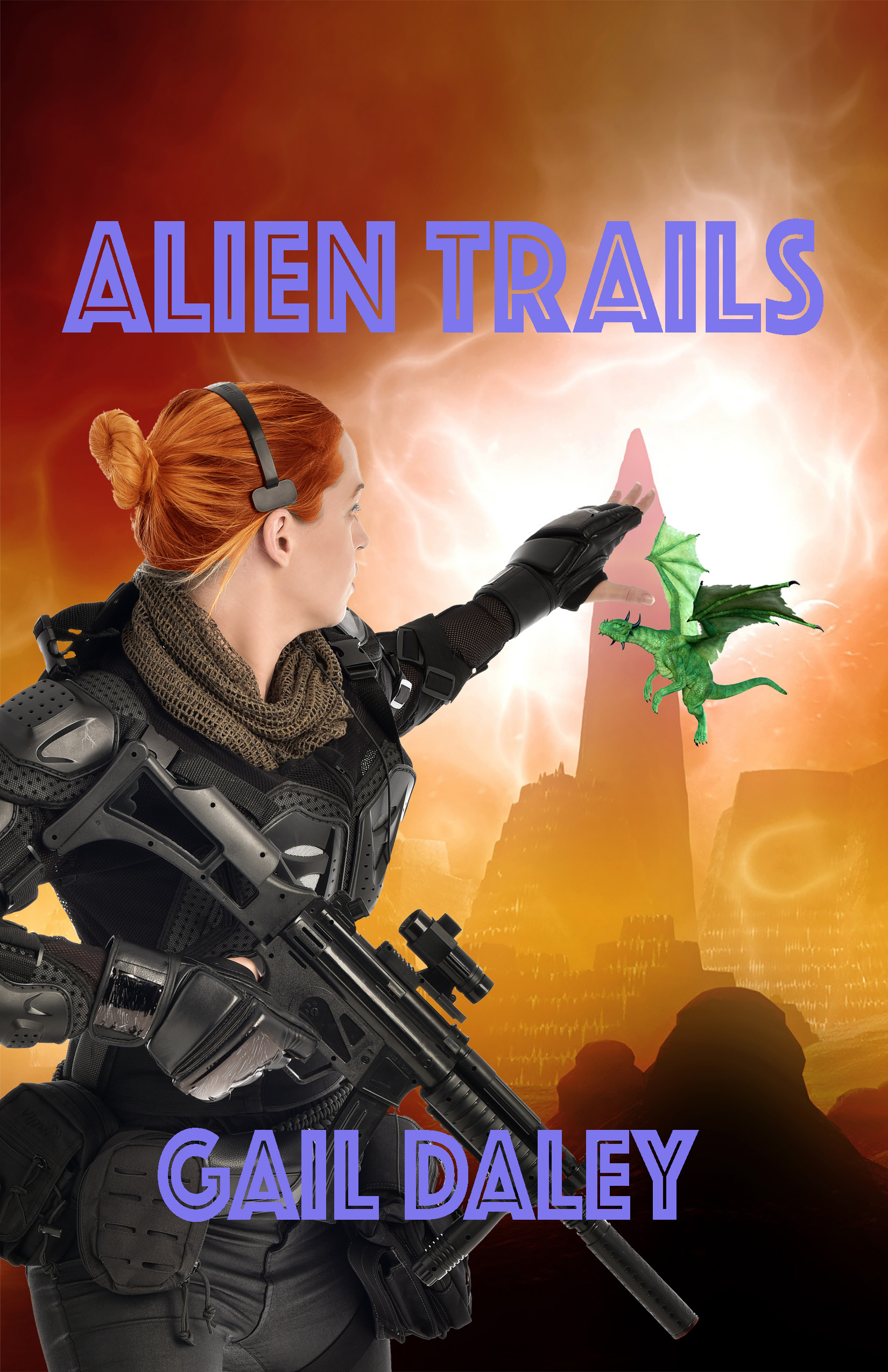 Juliette receives an assignment from the Parliamentary Council that both excites and intrigues her. She and her Dactyl Saura join an expedition team searching for the Lost City of the Elder races.
Accompanied by a diverse group of explorers Juliette discovers there are many dangers on the unknown continent of Kitzingen. When the exploration team encounters refuges from a crashed Life Boat, she spots a Thieves Guild tattoo on one of them and is immediately suspicious.
But the dangers on the expedition are nothing compared to what awaits Juliette when she returns home. Her old enemy, the brutal and callous Van Doyle, intends to kidnap her loved ones. He has placed a take-'em-alive bounty on the heads of Juliette's younger siblings. It is one his men intend to collect even if they kill to do it. Does Juliette have the courage and skill to foil his plans and save them? Or will they disappear, never to be seen again?
MAGI SERIES 1
Spell of the Magi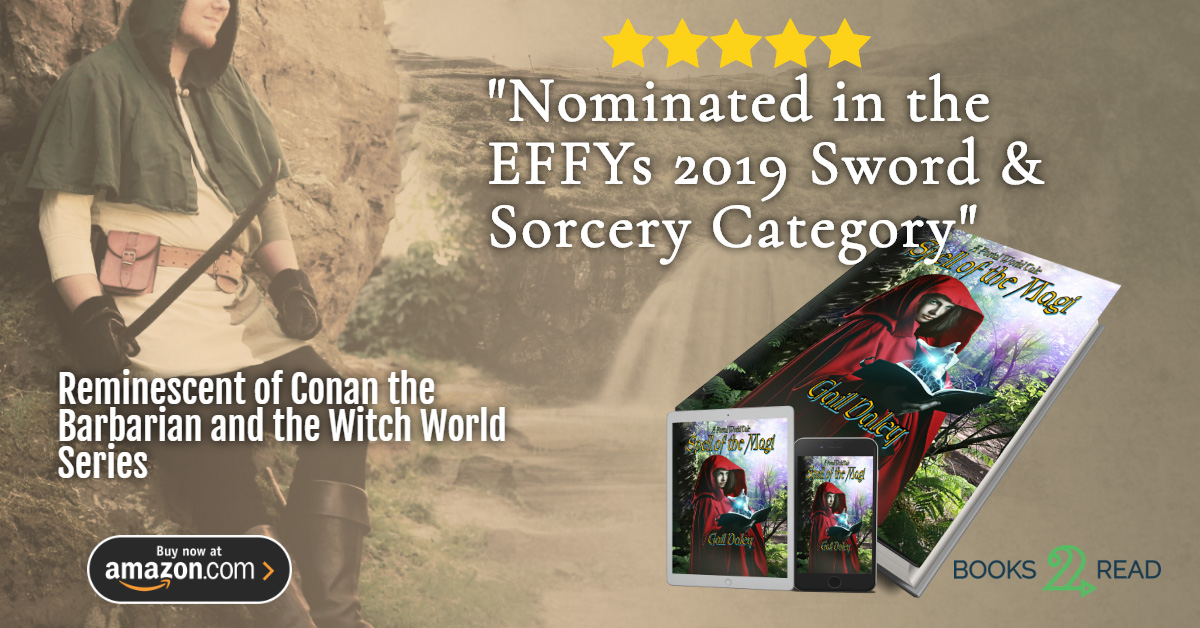 Nominated in the Sword & Sorcery Category in the Effys!
An Amnesiac Merc on the run falls for a sorceress hiding deadly secrets.
Rebecca was born to the Magi in a land where it means slavery or death. All her life she has hidden from the Shan's Proctors who control the enchained Magi. To keep her family safe from them, she will risk anything, tell any lie even trick an innocent man into a forbidden marriage. She never expected to fall in love. But it happened. Now she and Andre must defy the Proctors with nothing but his skill with a blade and her untried magic.
Book 4 of The Space Colony Journals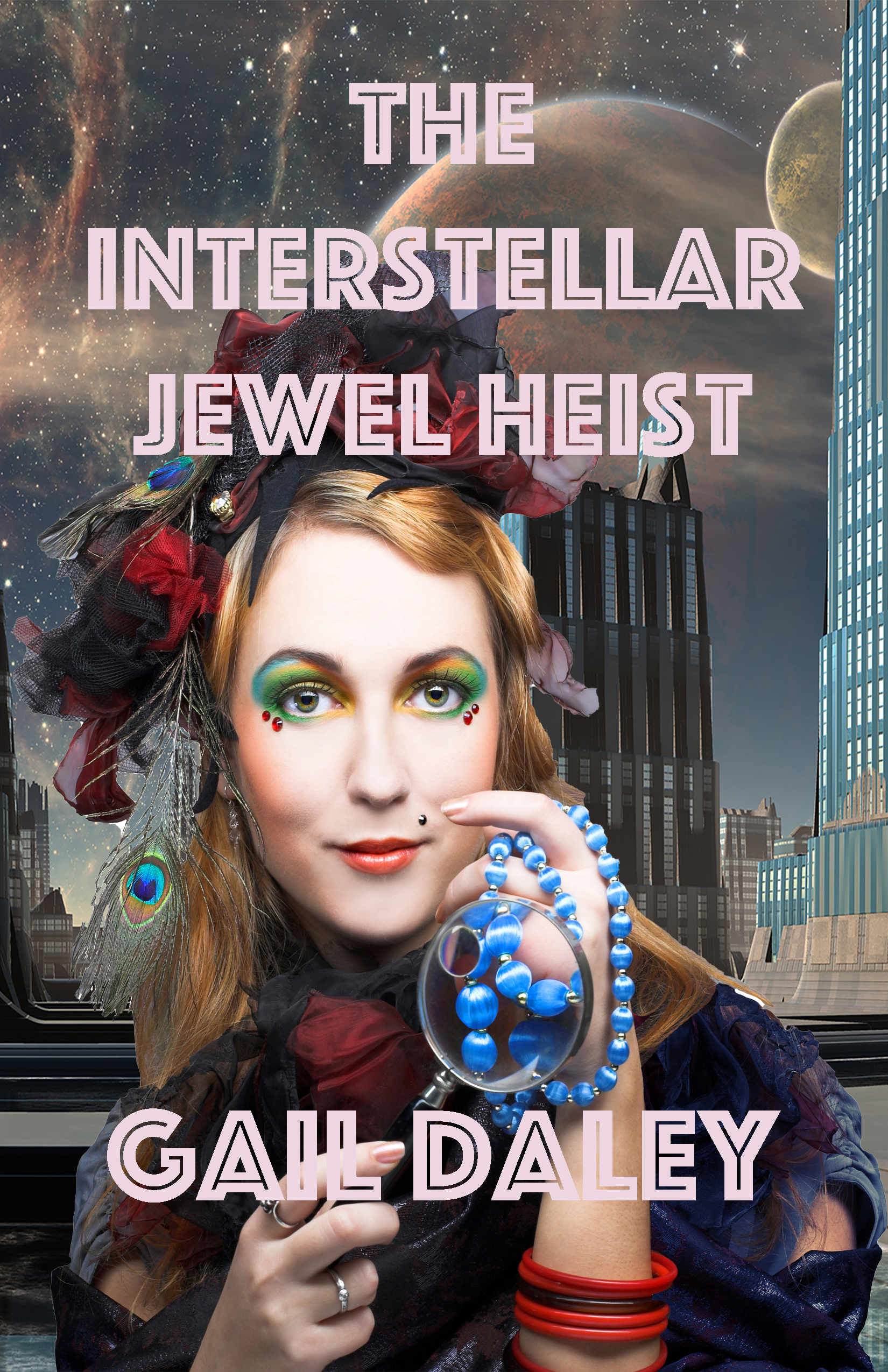 When Lady Jayla finds the body of a retired shopkeeper on the beach, a series of mysterious events draw her into a web of passion, terror and murder. She must find the killer and discover what he wants before he gets her too.
With this complicating her life she is also dealing with a dysfunctional house-bot who thinks he's a sex-bot, Jake, her nosy boyfriend, her overprotective family, interplanetary jewel thieves with missing loot who keep breaking into her store, and the interplanetary and the local detectives who think she stole the jewels…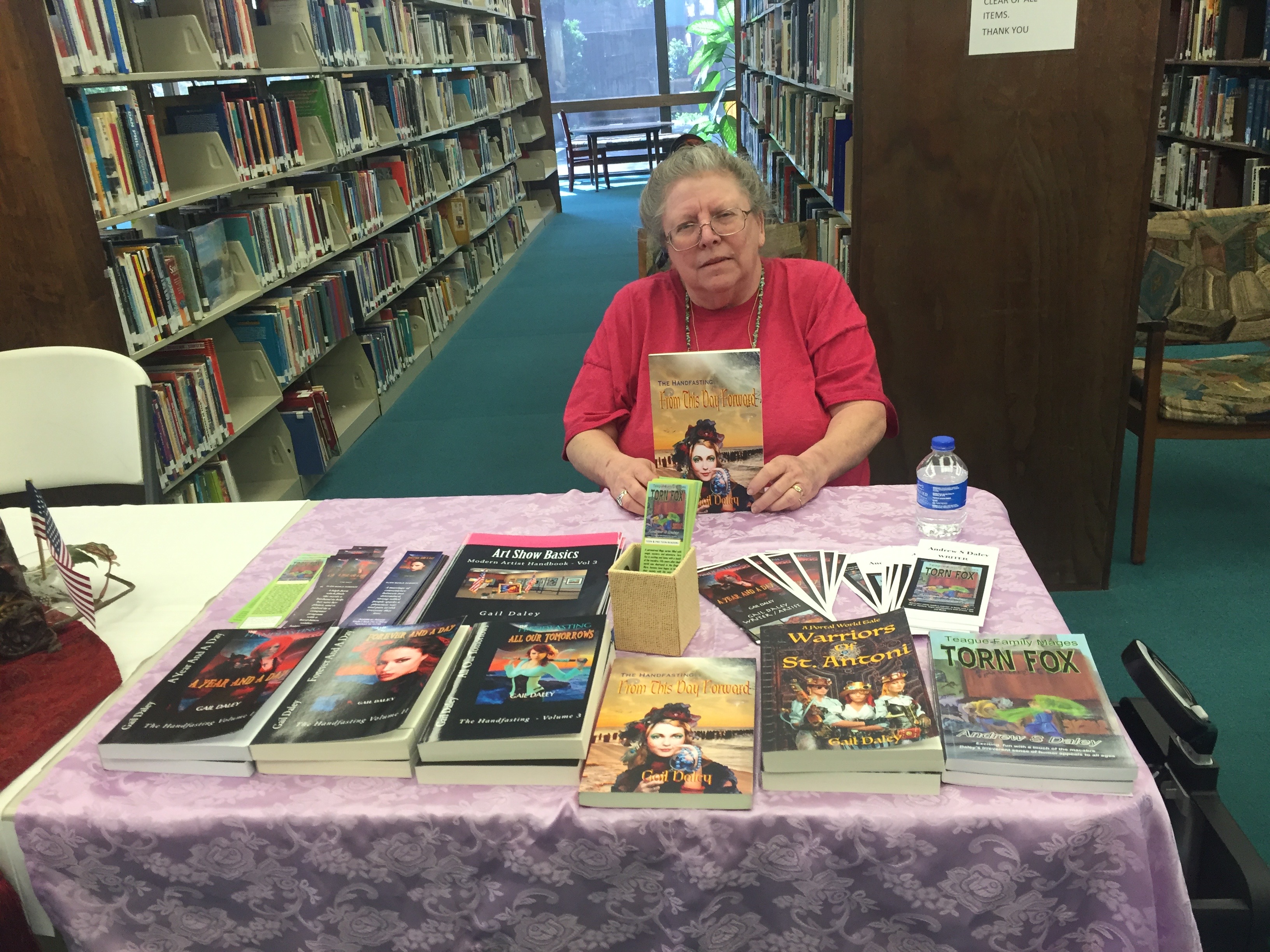 Gail Daley is a self-taught artist and writer with a background in business. An omnivorous reader, she was inspired by her son, also a writer to finish some of the novels she had begun over the years and not finished. She is heavily involved in local art groups and fills her time reading, painting, writing, and spending time with her husband of 40 plus years. At the present time, her family is owned by two cats. In the past, they gave houseroom to many dogs, cats and a Guinea Pig, all of whom have passed over the rainbow bridge.
In between writing, I paint in acrylics.
Please add me to your mailing list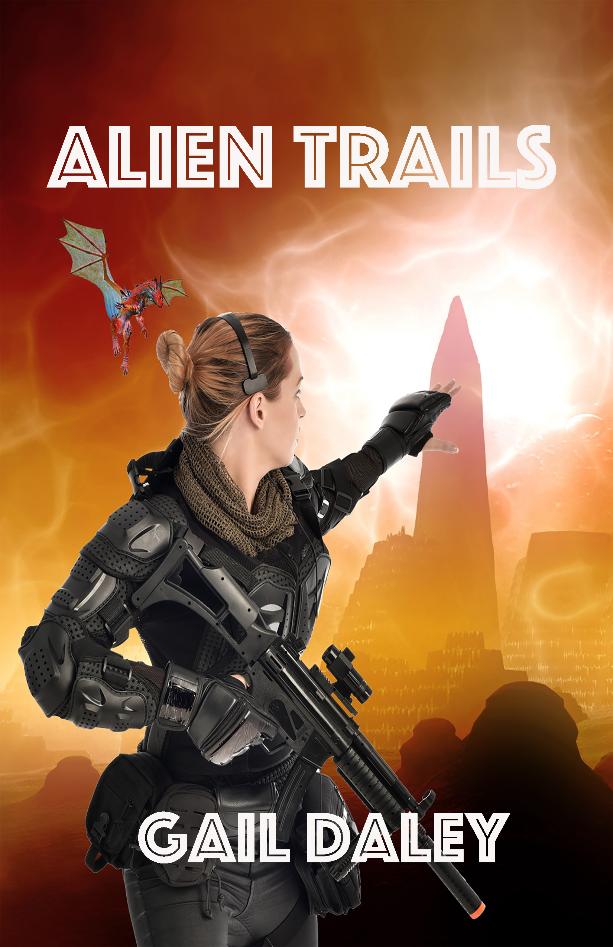 Special Offers
&
Free Previews
Portal World Tales
Free previews
Read a free preview of Warriors of St. Antoni by clicking Here
Read a free preview of Spell Of The Magi by clicking Here
Magi Storm
A simple act of kindness dumps a young healer into a web of magic intrigue and war.
A new Sword & Sorcery novel by the author of Spell of the Magi